Education Minister Priya Manickchand is encouraging parents to get vaccinated, which she believes could lead to the safe reopening of schools.
Schools across Guyana have been closed for over a year because of the COVID-19 pandemic.
During the distribution of the cash grant for public school students in Linden on Thursday, Minister Manickchand made it clear that the safe reopening of schools for face-to-face teaching will be heavily dependent on the vaccination numbers in the country.
Manickhand admitted that the virtual teaching efforts have not been as successful as the Ministry was hoping. Officials have noticed a considerable decline in the performance of students.
The Education Minister warned that the more students are away from the classroom, the longer they will suffer.
 "If you don't take this vaccine, I can't open schools and if we don't open schools, your children will suffer. All these dreams we had of what they will be when they grow up will be affected. It is one of the realities of the times we're living. You are their only shield", Manickchand told parents in Linden.
Linden is located in Region 10, which has the lowest vaccination rate in the country.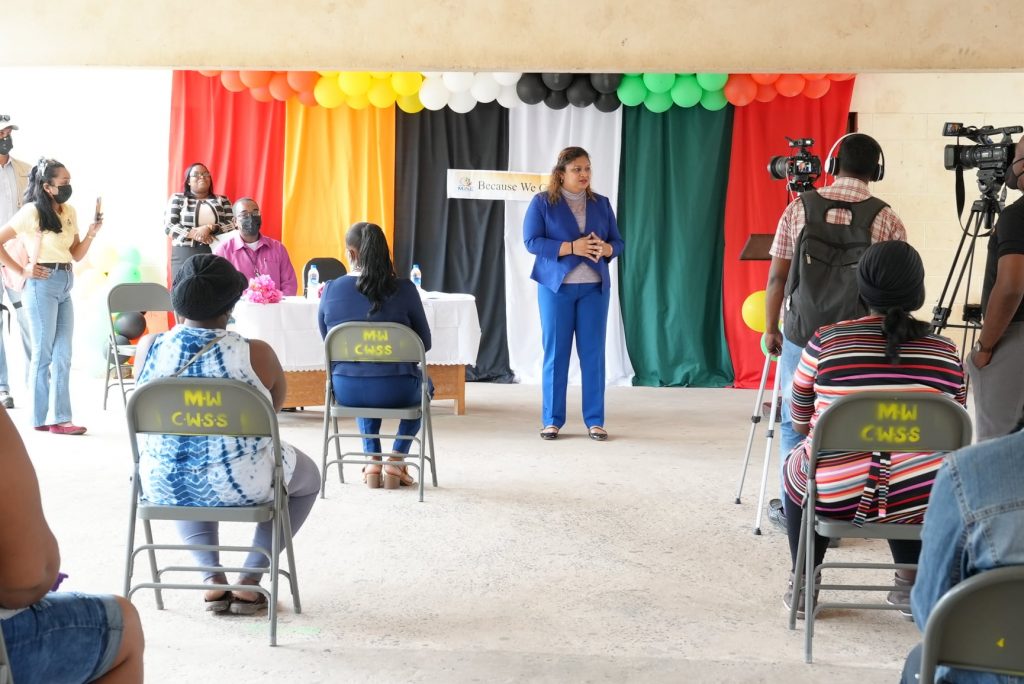 Manickchand said when the first mock examination was written for the National Grade Six Assessment (NGSA), more than 2600 Grade Six students did not write the examination and the results for those who wrote the exams are worrying.
She told parents that it is known that children are not receiving the same level of education at home as they would if they were in the classroom.
The Minister complained parents are exposing their children once they do not take the vaccine.
Further, she said that the Government of Guyana will be procuring vaccines approved for children from ages 12 to 17 and encouraged parents that when the doses arrive, to ensure their children are vaccinated against COVID-19.
"It is not a mandatory thing, but I'm begging you to consider it and to take this vaccine. Do this for our children. It's a plea, I'm begging you." The Minister said.