Schools across the country will reopen on Monday but students of secondary schools who are currently being targeted for vaccination against COVID-19 will only return to their classroom when they are fully vaccinated against the virus.
Officials at Secondary schools across the country have been told by the Education Ministry that their reopening will be based on the full vaccination of students.
The schools were reminded that there is a 3-week gap between the first and second doses of the Pfizer vaccine and someone is considered fully vaccinated two weeks after the 2nd dose.
Students being vaccinated this week will be considered fully vaccinated in the first week in October. Some of the top schools in Georgetown that had vaccination drives this week have already told parents that the students will not return to the classrooms for face-to-face learning until October.
Teachers have been asked to check with parents to ascertain the number of students who have received a first dose of the vaccine.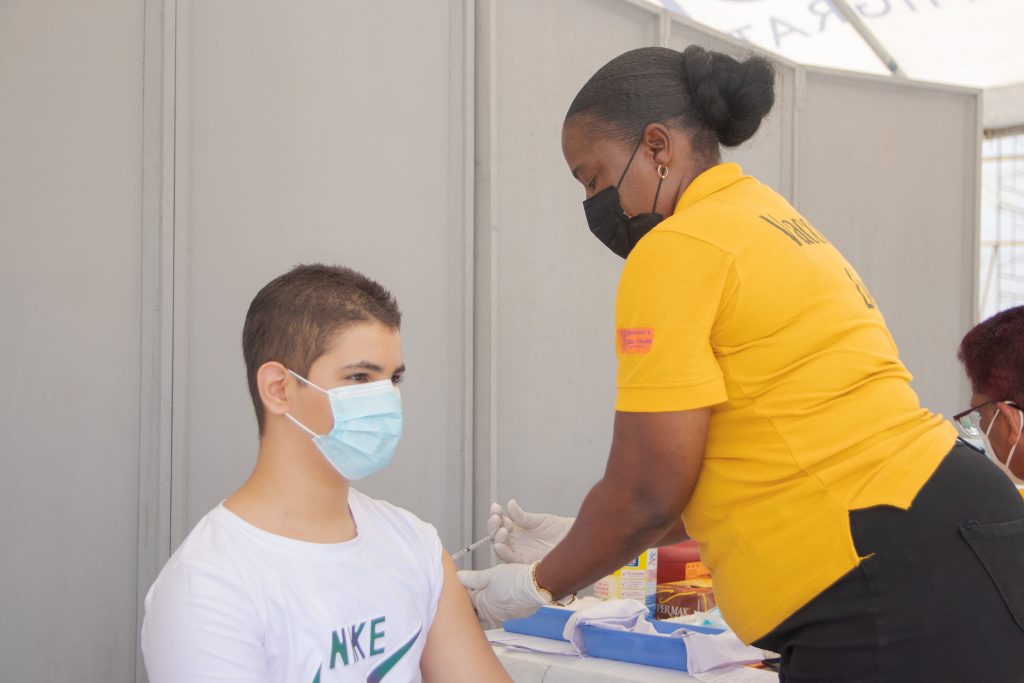 The Education Ministry has not said how it intends to deal with students whose parents have said no to them being vaccinated.
With over 58,000 students being eligible for the vaccine since they fall in the age category of 12 to 17 years old, about 5000 students have received a first shot of the vaccine so far.
The Health Minister while encouraging parents to grant permission for their children to be vaccinated, made it clear that the reopening of the Secondary schools will be dependent on the vaccination of the students.
Schools in Guyana have been closed to face-to-face learning for over a year.
On Monday, the nursery and primary school children are expected to return to their classrooms for rotational classes.