The Ministry of Education has made a decision to fully reopen all public schools from the 25th of April across the country.
While most public schools have been reopened for months, many of the classes were still continuing virtually and some classes were only held on specific days. Education Minister, Priya Manickchand today said that the reopening after the Easter holidays will be done in a "staggering" approach.
"There is a staggered reopening so to not shock the system, after two years of closure. So, within the first week, the grades will be going back out on different days and we will announce that shortly, with the last grades being Grade Seven and nursery…we are working to ensure that our schools are equipped and ready for sanitizing and handwashing", the Minister said.
Schools in Guyana closed their doors in March 2020 following the first set of cases of COVID-19.
As the virus continued to spread across the country, schools remained close to face-to-face learning.
However, classes continued virtually. Last September, the Ministry made the decision to begin the phased reopening of schools but still left it up to the schools themselves to decide on the frequency of in-person classes.
Today, the Minister of Education said that after two years, schools are better prepared for face-to-face classes.
"We have consolidated all of the curricula. From Grades One to Nine, we have shaved off things that are necessary. We have made the curriculum into a 20-week curriculum. We have completely changed the way Grade Six (exams) are going to be written and we have taken off the Grade Six segment completely and it has stopped at Grade Five. We are retraining teachers in how to deliver this consolidated curriculum", the Minister explained.
The Education Ministry has been concerned about learning loss over the past two years of the pandemic and the impact on children and the nation's education system. Just recently, the Ministry launched a door-to-door campaign which went in search of students who have not been turning up for classes.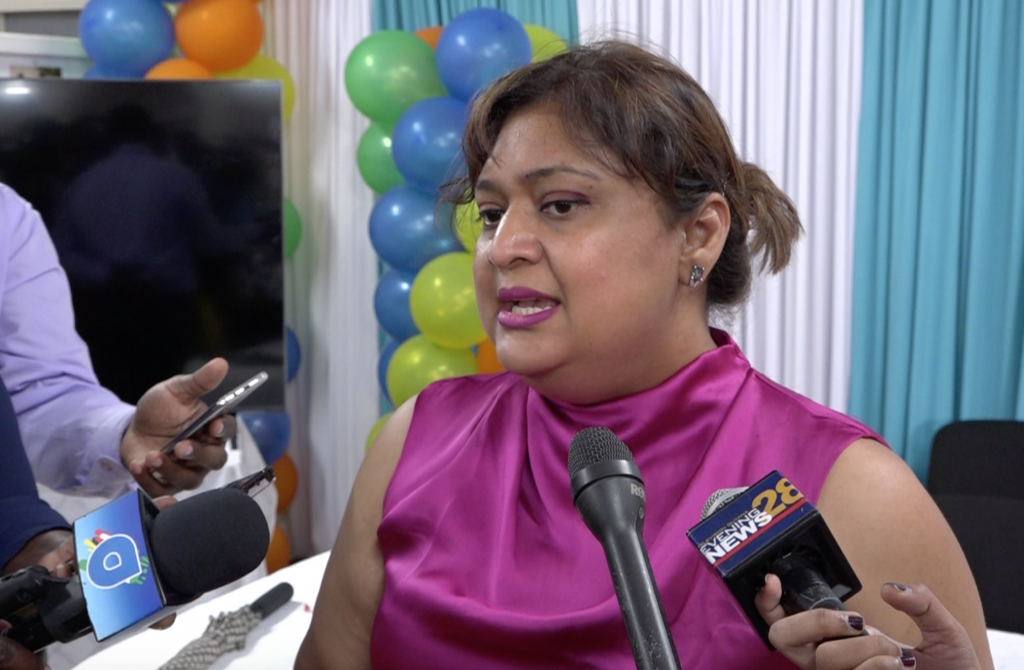 Minister Manickchand said one of the key issues that will be tackled in the new school term is illiteracy.
"You will see an assault on illiteracy and you will see an entire national programme rolled out, to recover from the literacy loss that we would have had, and all the gains that we would have made that went down the drain in two years. You are going to see an assault on that and shortly we will be announcing how we intend to do that", Manickchand told reporters.
The Government through the Ministry of Education will also be supporting parents more this year with preparing their children for school.
Earlier this year, additional funds were approved in the budget for the "Because We Care" cash grant and the uniform allowance.
A date has not yet been set for the disbursement of those funds.