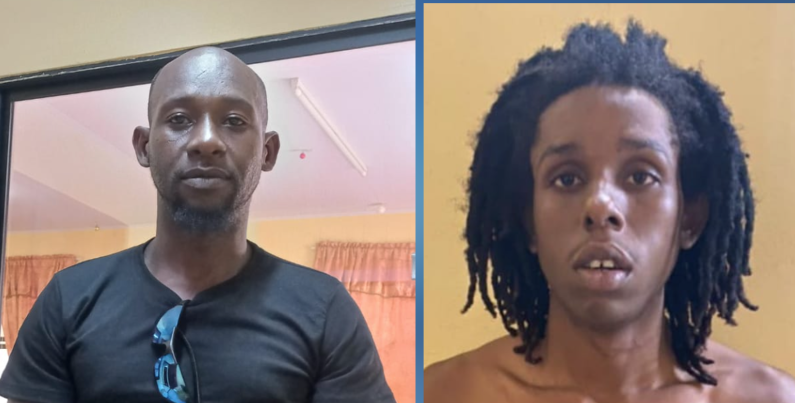 Two prisoners who escaped from lawful custody while being transported from Linden to Lusignan are now both back in Police custody.
The two men, Kevin Valladares and Keanon Harry made a dash for their freedom on Thursday along the Linden/Soesdyke Highway while they were being transported to Georgetown from the mining town.
One of the prisoners, Kevin Valladares was able to hire a taxi and made his way to the city on his own. However, within hours, he made his way to the Brickdam Police station and surrendered.
He was charged today for escape from lawful custody. He pleaded guilty and was remanded to prison pending a probation report for sentencing.
Valladares is already facing an attempted murder charge in the Courts.
The other escapee, Keanon Harry surrendered to the Police today, moments after a wanted bulletin was issued for his arrest.
He escaped yesterday after being sentenced to one year in prison for marijuana possession. He will now face the additional charge of escape from lawful custody and is expected in Court to face that new charge next week.
The Police Force is still conducting an investigation into the circumstances surrounding the escape by the two prisoners.
PHOTOS: and Keanon Harry (Right) and Kevin Valladares (Left)