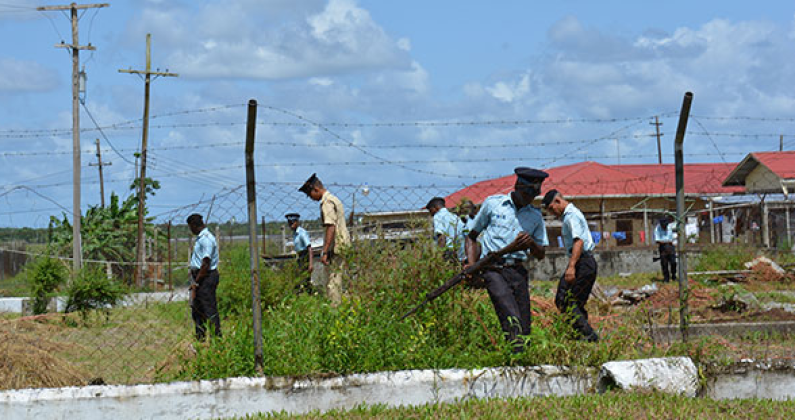 The Guyana Prison Service on Friday evening announced that a 26-year-old prisoner who was on remand at the Timehri Prison on a murder charge, was shot dead by Prison Officers during a bid to escape.
The dead prisoner has been identified as 26-year-old, Winston Hinds.
According to the Prison Service, several prisoners "were involved in a serious physical altercation and assault in which they were using improvised weapons. Prison officers attempted to restore order by breaking up the violent fracas."
In a statement, the Prison Service stated prisoner, Winston Hinds fled into the prison yard in an apparent bid to escape.
"Clear and repeated orders were issued for Hinds to desist but he refused in every instance and continued running. Prison officers were left with no option than to curtail his escape bid. This necessitated the use of live rounds as a last resort after every other option had failed."
Hinds was struck on the body by a single round and was immediately taken to the East Bank Demerara Hospital Complex at Diamond where he was pronounced dead on arrival. His next of kin was immediately informed and the police are conducting an investigation.
The Guyana Prison Service said it deeply regrets the loss of life and has extended condolences to the family of the man.
The Prison Service is calling on prisoners to conduct themselves responsibly and to resist any temptation to escape from lawful custody.
Hinds was awaiting trial for the murder of a Linden resident back in 2016.  Ironically, he was charged along with Stayfrei Alexander who escaped from the Camp Street jail three weeks ago but was recaptured last weekend by lawmen.