After almost three months on the run, prison escapee and convicted murderer, Mark Royden Williams  aka Royden Durant and "Smallie" was recaptured on Monday evening in the Berbice area.
According to a statement from the Police, the wanted man was found in a passenger mini-bus along the Weldaad Public Road on the West Coast of Berbice.  He was alone and unarmed at the time.
The police statement said the recapture of the convict was as a result of an intelligence led operation. Reports suggest that law enforcement had received a tip off about him being in the area and aboard the mini-bus.
When "Smallie" was found, he was clad in a Burgundy tee-shirt and a blue pants and no longer had any dreadlocks.
The last time he was spotted was just over a month ago in Linden, when he managed to escape a joint services operation at Amelia's Ward. His fellow prison escapee, Uree Varswyck was shot dead during that operation.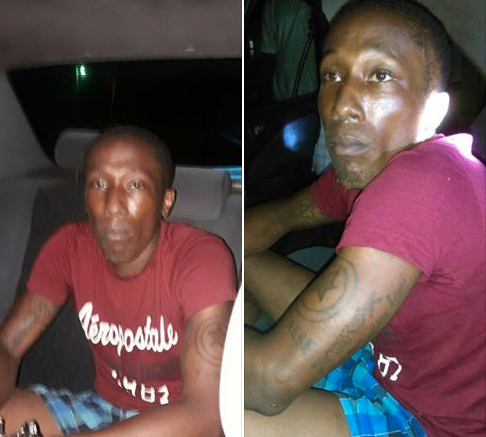 Earlier this year, Williams was sentenced to death by hanging after being convicted of the murder of eight persons and the manslaughter of four others during the 2008 Bartica Massacre.
In July, along with three other escapees, he shot his way out of the Camp Street prison during a fire, leaving one prison officer dead and several others injured.
There are now just two prison escapees still on the run. Cobena Stephens aka "OJ", who also escaped from the Camp Street prison and Paul Goriah, who escaped from the Lusignan prison, just after the Camp Street jail break.