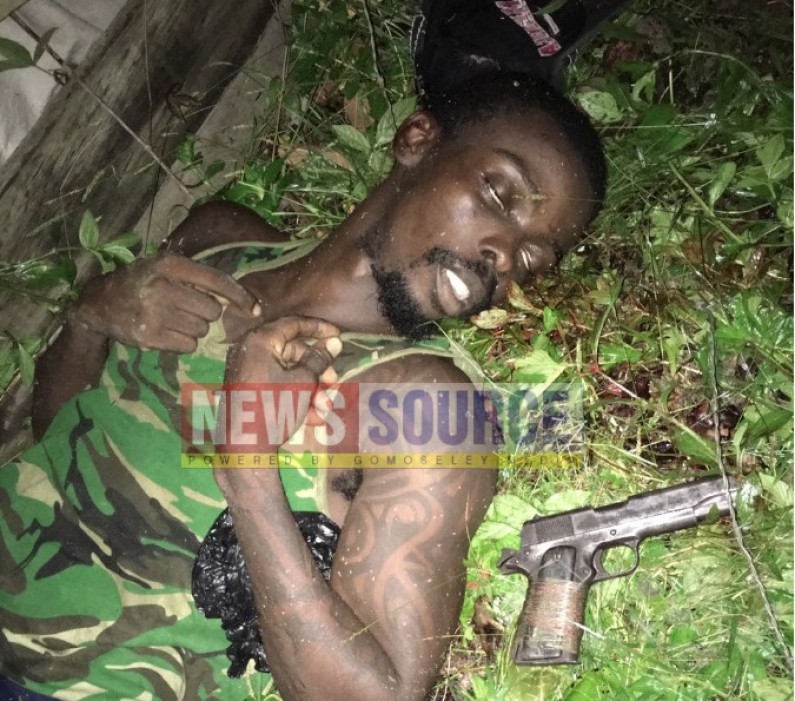 Camp Street Prison escapee, Uree Varswyck, was shot dead by Police early Friday morning in the mining town of Linden after being cornered at Amelia's Ward during a Police operation.
Police Public Relations Officer, Jairam Ramlakhan confirmed the death just after 2 o' clock this morning. He said details were still emerging out of Linden but also confirmed that a pistol was recovered from the scene of the shooting.
Reports out of the mining town state that Varswyck attempted to shoot his way out of the Police operation but was caught up in the gunfire. His body was taken to the Mackenzie Hospital where doctors pronounced him dead.
Varswyck was the escapee who was fingered as the mastermind of the July prison escape. It was also suspected that he was the one who shot the prison officer dead during the Sunday afternoon escape from the Camp Street jail. A number of prison officers and other prisoners identified him as the one with the gun leading the escape.
He was on the run since then and always seemed to be one step ahead of Police during their various operations to recapture the escapees.
Varswyck was a former member of the Guyana Police Force, who was well trained in the handling of high powered weapons.
His death leaves three escapees, including one from Lusignan, still on the run.