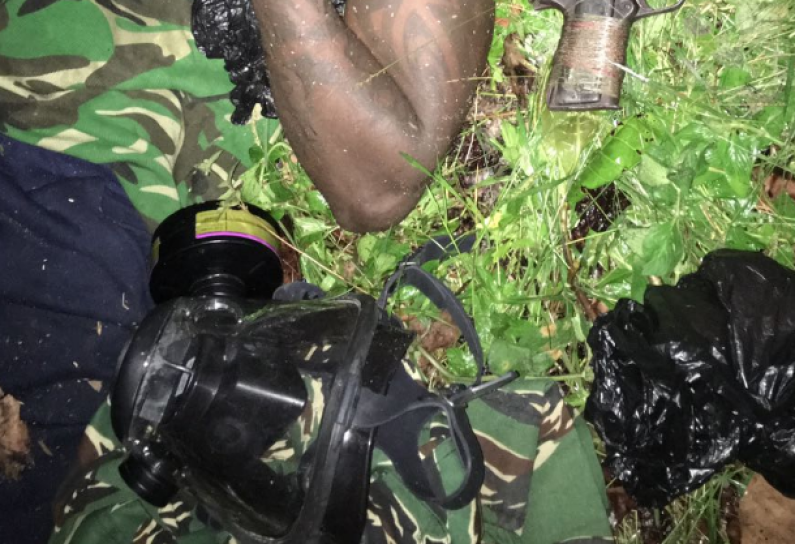 The Joint Services have launched a massive operation in the town of Linden as they continue in pursuit of wanted man and prison escapee Mark Royden Durant.
Durant was spotted late on Thursday night in the company of escapee Uree Varswyck. The two were cornered by members of the Joint Services and an armed confrontation began in the Amelia's Ward area.
Varswyck was shot dead and Durant managed to escape, but with the Police in hot pursuit.
Acting Police Commissioner, David Ramnarine said that at approximately 11:45pm,  Varswyck and Mark Royden Durant aka Smallie were seen together in the Central Amelia's Ward area.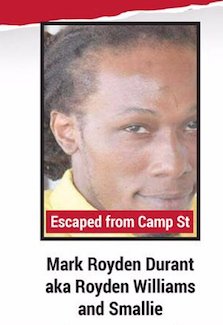 The duo opened fire on the joint Services who returned fire and that resulted in Varswyck, who was dressed in a military vest and boots, being fatally wounded.
A 9mm pistol and 40 live rounds along with a backpack and cloth bag were found near his body.
The bag contained toiletries, medical supplies and a gas mask.
The Police Force said a relentless pursuit aimed at the capture of Durant is ongoing.
Acting Commissioner Ramnarine expressed thanks to residents who have provided information to the Guyana Police Force.