A former employee of Kaieteur News has been arrested as investigators probe a multi-million dollar early morning robbery at the offices of the newspaper company.
The entire incident was captured on security cameras and the main suspect who was arrested was identified based on the video recordings.
The robbery occurred just after 1 o'clock on Monday morning while there was just late staff on duty.
In the video recording, one of the bandits is seen entering the main door and immediately holding the security guard at gunpoint, forcing him further into the building where the other employees were located.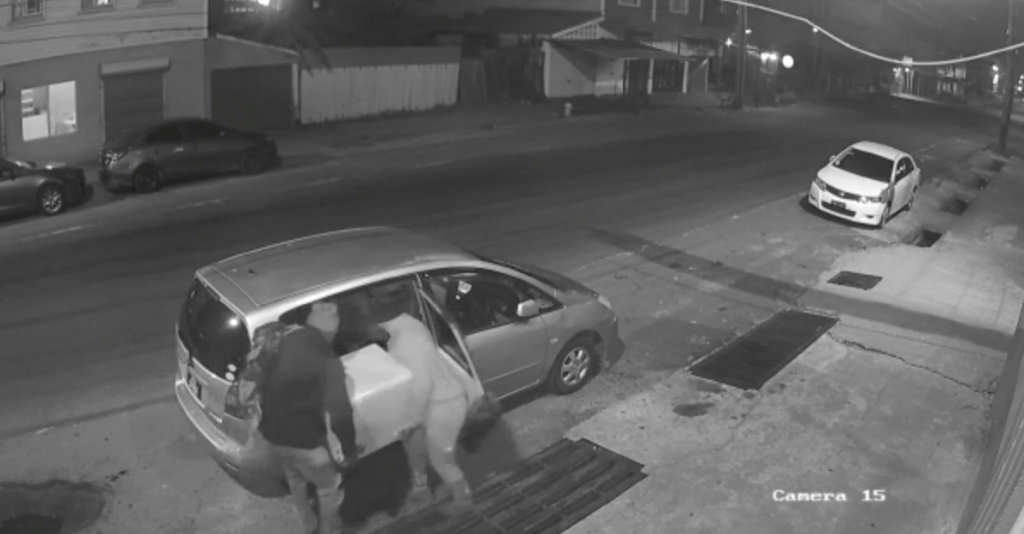 The other bandits later joined the main suspect and the three could later be seen fetching out a money safe which was taken from the upper flat of the building.
Sources at Kaieteur News said although the men were masked, it was clear that the main suspect knew his way around the building.
He was arrested later on Monday. However, the safe with the undisclosed sum of money, believed to be in the million of dollars, is still to be located.
The probe is ongoing.