Three weeks after he was sentenced to life in prison for the gunning down of his reputed wife, disgraced ex-GDF Officer, Orwain Sandy has moved to the Court of Appeal in an effort to seek a reduced sentence.
Sandy was charged and committed to stand trial for the murder of Reona Payne, but when his matter was called in the High Court, he opted to plead guilty to a manslaughter charge, expecting a light sentence.
Justice Sandel Kissoon accepted the guilty plea to the manslaughter charge but sentenced Sandy to life in prison, leaving the convict shocked.
During the sentencing, the Judge reminded that Sandy used excessive and brutal force when he shot his reputed wife 14 times to the body including once to the head.
Now, Sandy through his Attorneys is hoping that the Court of Appeal will offer a lighter sentence since it is his belief that the life in prison sentence is harsh.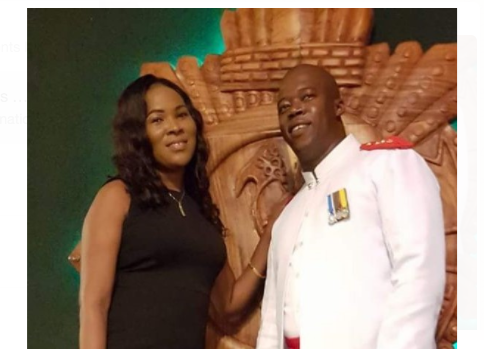 The shooting incident took place in April 2018 in Alexander Village. Sandy and his reputed wife were involved in an argument when she walked away from him. In return, using his service weapon, he opened fire on the woman and stood over her body and continued shooting after she collapsed.
He left her body at the side of the roadway and drove away from the scene, later turning himself into the Police and handing over the murder weapon.