Investigators believe the man had fallen from a balcony after a fight. He was identified as Chad Day, 42, of Toronto.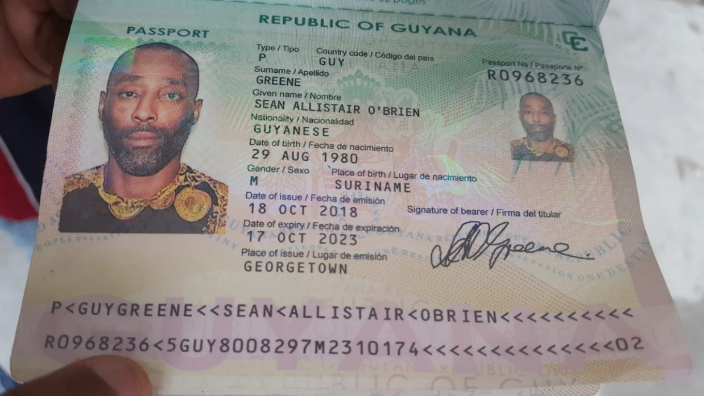 According to City News, a few days later, Police arrested the two men for the murder and launched a search for the third.
That third man is believed to be Sean O'Brien Greene, who was gunned down in front of a Queenstown hotel in Georgetown early this morning by a lone gunman.
Eyewitnesses said the gunman stood over his body and shot him multiple times. More than 20 spent shells were recovered from the scene.
News Source understands that he had been previously deported from the United States, but was not on the Police radar locally.
According to friends, he has been keeping a relatively low profile since his return to Guyana and not too many persons were aware that he was wanted in Canada for murder.
The probe continues.