At a high-level virtual meeting examining the impact of the Coronavirus on small states, President David Granger called for extraordinary financing to be made available to assist small states to fight the pandemic and address issues during their recovery.
The President told the UN and other world leaders that the multidimensional nature of the impact of the disease is the main reason behind his call for extraordinary financing for small states.
He recommended that the funding could go towards the immediate response to the life-saving exigencies of the pandemic; the development of holistic recovery plans and exit strategies to build capacity to establish permanent public health structures to prepare for future international diseases like the world has seen in the past decade.
Guyana has recorded more than 135 cases of the coronavirus with more than 60 of those cases still active.
The President said as a country that shares borders with some of the hardest-hit countries, Guyana now has to prepare and deal with possible migration from those countries.
"Migrants, seeking refuge, enter our territory in areas which necessitate the delivery of effective health services over long distances and to remote settlements. These factors impact the state's ability to protect its people from disease and to earn revenue to maintain its economy. Guyana is a small, developing state whose many challenges have been compounded by its need to combat the COVID-19 pandemic. Small states need structured and sturdy systems to save lives and support secure livelihoods", President Grander said.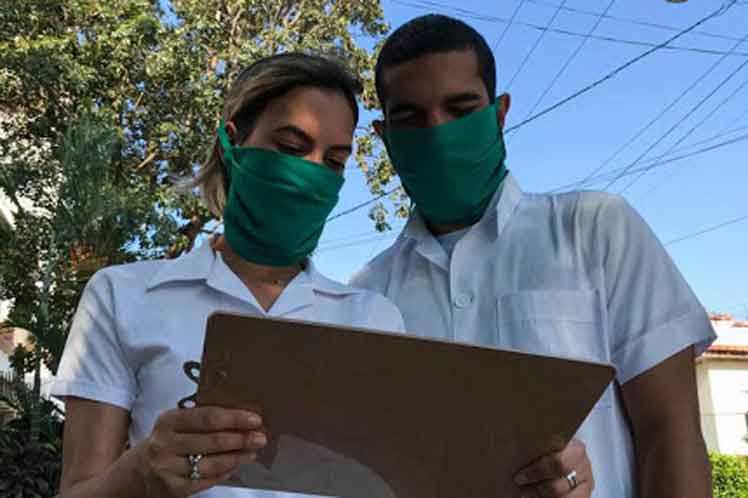 He explained to the United Nations that in the medium and long terms, small states must build capacity to respond effectively and efficiently when faced with health crises which are predicted to occur more frequently in the future.
The President pointed to food security and a sustained agriculture, manufacturing and services sector as areas that could be seen as having long term measures in place. However, he said in the short term, countries have to respond to the urgent, unavoidable and unanticipated effects of the COVID-19. 
According to the President, "the public health sector's requirements are costly and necessary. The expanded, all-of-economy response will overwhelm small economies in the absence of concessional resource availability".
Already, the regional body, CARICOM has been putting together plans of its own to deal with the longterm effects of the coronavirus on the region. Many Caribbean states that depend heavily on the tourism sector are already seeing the economic impact of the virus.
CARICOM Ministers and officials have been working on a reopening strategy that they hope will mitigate some of the suspected effects.