As several countries begin to implement vaccine requirement policies that may only recognise World Health Organisation approved vaccines or vaccines manufactured in specific countries, President Irfaan Ali hinted his disapproval with that position during his address to the United Nations General Assembly in New York this morning.
"The access to vaccines saw the world polarized. I know I speak on behalf of many leaders when I say that we must not now hurt at ending this polarization of access to vaccines, by implementing measures that divide us and curtail our movement based on the type of vaccines our people took," the President said.
Guyana has been largely using Russia's Sputnik V vaccine which is yet to get the green light for emergency use by the WHO.
The President said the type of vaccine should not be much of a concern, but vaccination must be focused on full vaccination and addressing vaccine hesitancy.
"Millions took a vaccine which was available at a time of much uncertainty, and they are the unsung heroes, they must not now be the subject of restrictions based on the vaccines they took," the President noted, in a clear push back against those countries that have implemented and are about to implement the vaccination measure.
The President said Guyana is pleased with the actions that are being activated to ensure equitable distribution of vaccines.
"We welcome the fact that earlier this month, the heads of the International Monetary fund, World Bank ground, World Health Organization, and the World Trade Organization, met with the CEOs of leading vaccines manufacturing companies to discuss strategies to improve access to COVID-19 vaccines, in low and low-middle income countries and in Africa," The President noted.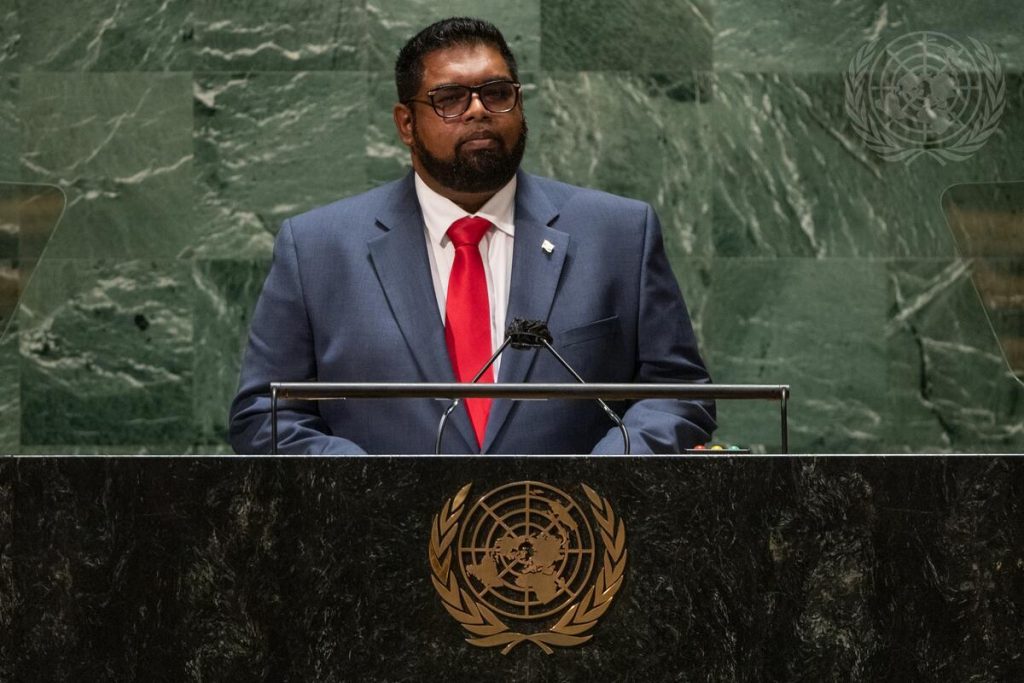 The President used his speech at the United Nations to also talk up access to financing for small and developing States. He said the financing is needed for them to rebound from the impact of the pandemic.
He said poor and developing countries have and will suffer longer from the impact of the pandemic.
"My government repeat its call, for increased resources to be made available to states on the basis of their vulnerabilities and not only based on the misleading measure of per capita income," The President noted.
The President said if such measures are not taken, growth will not be restored in developing countries, nor will economic and social policies be realigned along the path set out in 2030.
Guyana is one of few countries in the world expected to see economic growth this year.