President Irfaan Ali today drew attention to the latest action by Venezuela as it continues its claim over Guyana's Essequibo region.
Speaking to world leaders at the UN General Assembly in New York, the President said Venezuela's recent posture and actions amount to threats against Guyana.
"We draw attention to the continued overt threats to Guyana's territorial integrity and sovereignty by the Bolivarian Republic of Venezuela. Just recently an agreement was issued in Mexico City, by which the contending internal factions renewed a baseless claim to two-thirds of Guyana's territory," The President said.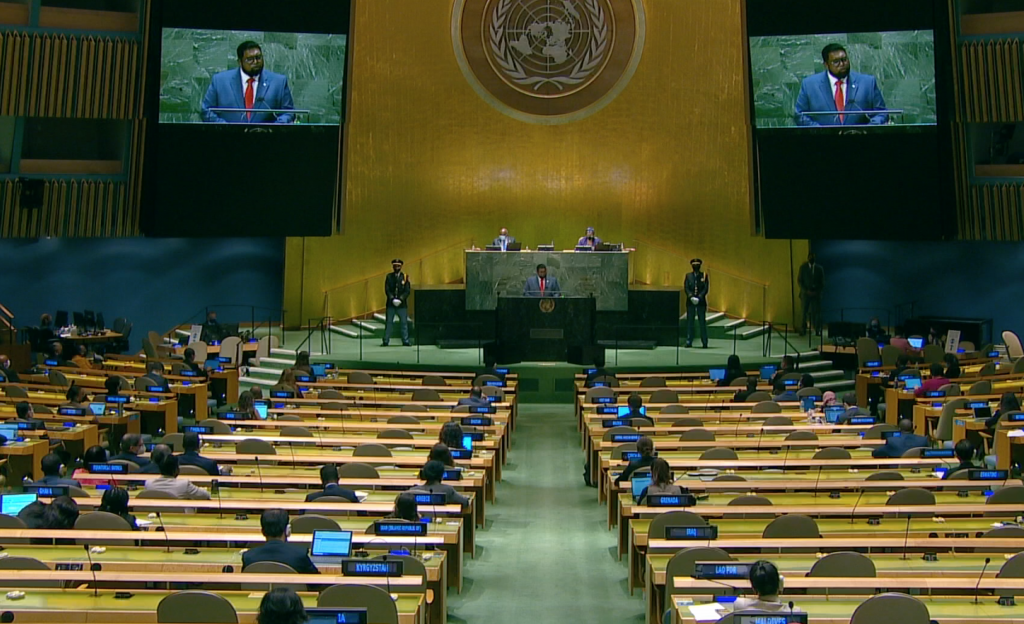 The UN General Assembly was told that Venezuela cannot defy international law and continue to threaten Guyana and sign pacts that undermine Guyana's sovereignty.
"Guyana cannot be used as an altar of sacrifice, for the settlement of Venezuela's internal political differences. While my government welcomes efforts to bring out domestic harmony within Venezuela, agreements that defy international law and processes can be no basis for mediating such harmony," he said.
The President said Guyana does not promote the use of violence or threats to settle disputes.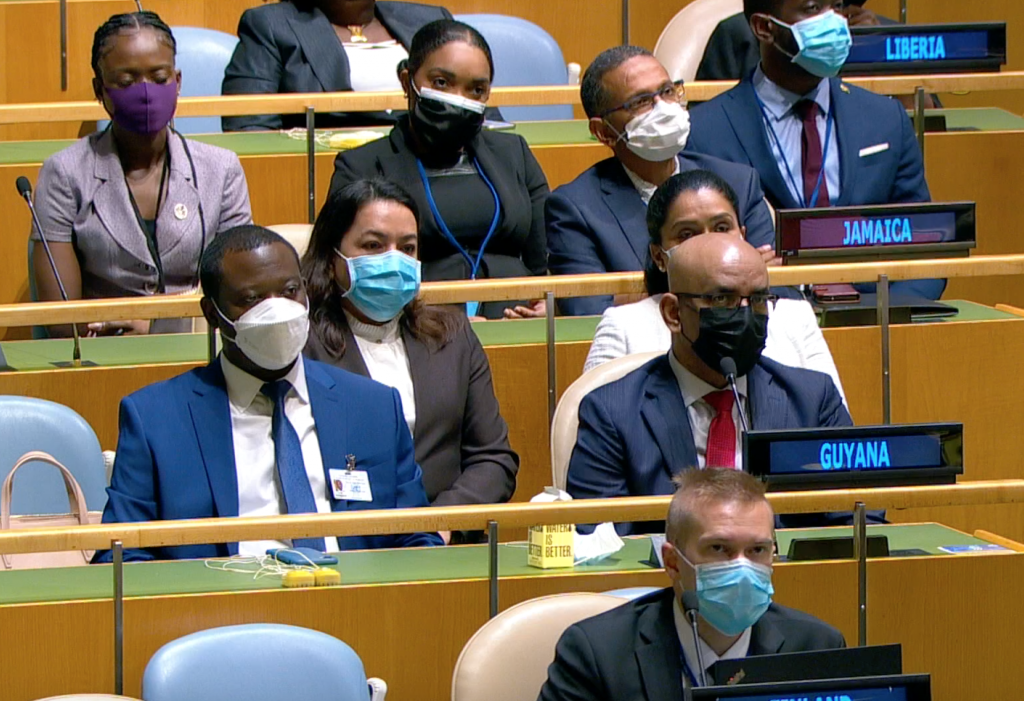 He reminded that in the 1966 agreement signed in Geneva, Venezuela consented to allow the UN Secretary-General to decide on the means of settlement of this controversy.
"The Secretary-General decided on the International Court of Justice, both parties are therefore bound by the Court's jurisdiction and ultimate decision," the President noted.
Venezuela's Nicolás Maduro addressed the General Assembly yesterday and while he did not specifically address the border controversy with Guyana, he said his country has advanced peace dialogue over the last year.
The border case is currently before the International Court of Justice.