Venezuela's latest claim to Guyana's Essequibo region formed part of discussions yesterday between President Irfaan Ali and the Secretary-General of the Organisation of American States when they met in New York.
Two weeks ago, the Venezuelan Government and Opposition agreed to maintain the neighbouring country's claim over Essequibo, triggering an immediate response and rejection of the agreement from Guyana.
During the meeting yesterday with the OAS Secretary General Luis Almagro, President Irfaan Ali made it clear that while the Guyana Government welcomes efforts to bring about domestic harmony within Venezuela, agreements that defy international law and processes can form no basis for mediating such harmony.
According to the Office of the President, President Ali stated that Guyana does not promote the use of violence or threats to settle controversies but will look towards the court and the rule of law.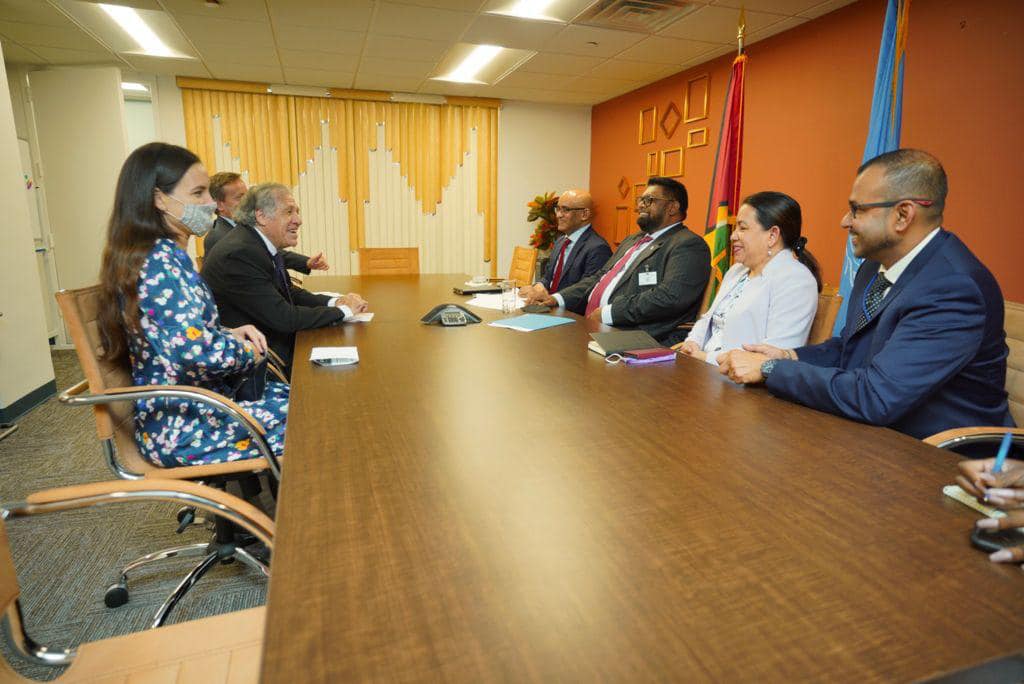 Guyana currently has a case before the International Court of Justice seeking a final and binding judgment from the Court that the 1899 Arbitral Award, which established the location of the land boundary between then-British Guiana and Venezuela, remains valid and binding, and that Guyana's Essequibo region belongs to Guyana, and not Venezuela.
Venezuela has been fighting off the case before the ICJ and has not been participating in the matter, claiming that the Court does not have jurisdiction.
In a ruling last year, the Court established that it does have jurisdiction to hear and determine the matter.
The border row issue was referred to the ICJ by the United Nations Secretary-General following the failure of the Good Offices Process of the United Nations.