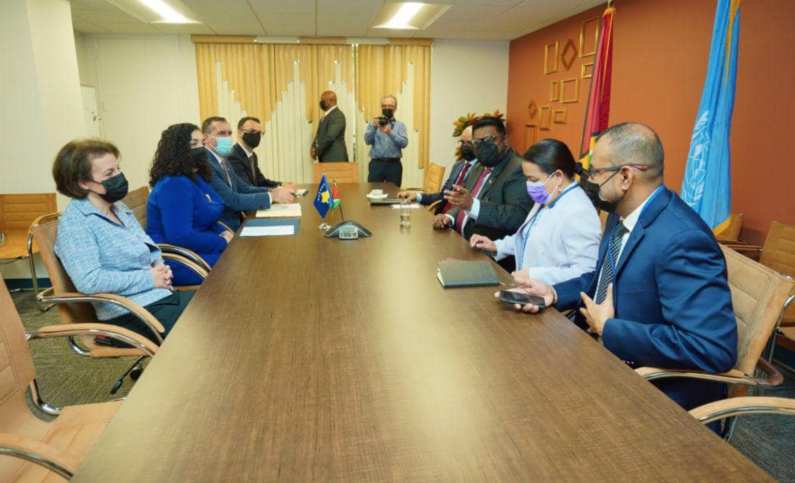 As he continues to meet with world leaders on the sidelines of the UN General Assembly in New York, President Irfaan Ali said he is pleased with the interest being shown in Guyana by other countries.
On Tuesday, President Ali met with Austrian President, Alexander Van Der Bellen, where he said discussions were held on the possibility of the Austrian government constructing a children hospital in Guyana.
"As you know the Austrian government agency would have approached us in the construction of a maternity and children hospital. So, we had discussions surrounding that, discussions around the Austrian private sector being part of the development agenda of Guyana," The President said.
The Guyana government has also reached out to Austria for development financing.
"They also are going to reach out to the Ministry of Foreign Affairs, to formalize and finalize how we are going to approach future projects and approach the building of a relationship between Austria and Guyana," the President said.
Similarly, the President said large international companies and private entities have also approached his delegation and signaled their intention to set up shop in Guyana.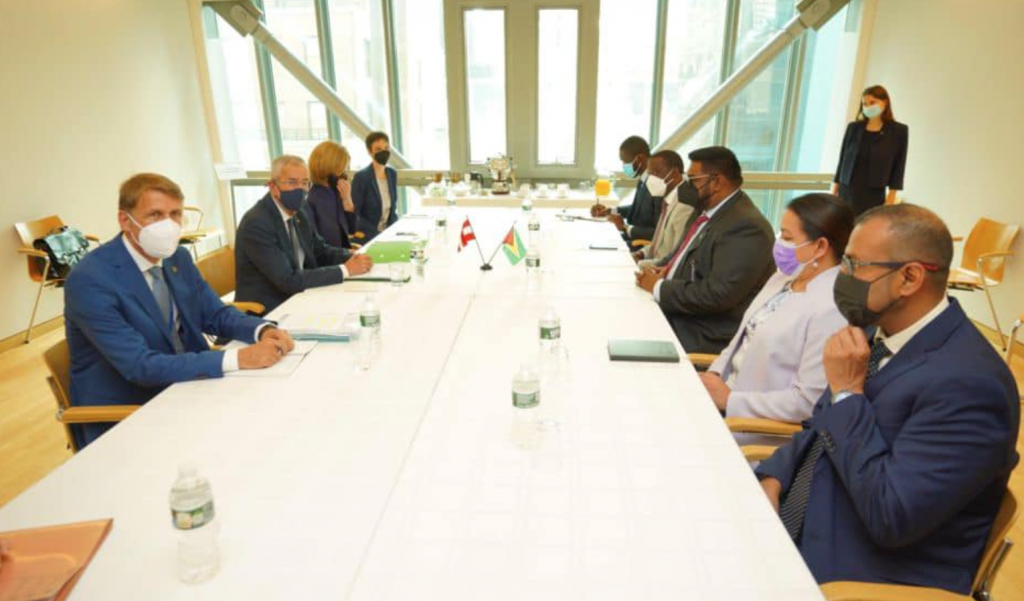 "The profile of Guyana is enhanced, there is a lot of interest from private sector, major CEOs… looking for opportunities in Guyana so I am just excited to be part of this, to be President of Guyana at a time when our profile is so impressive," the President pointed out.
The President has also met with the International Development Bank, the Organisation of American States, and several other international bodies. He said a number of other bilateral meetings have been scheduled for the remainder of the week.