The new regulations for international travel to the United States are set to take effect from Monday, 8th November 2021.
Under the new US regulations, only persons who are fully vaccinated with vaccines approved by the World Health Organization (WHO) or the U.S Food and Drug Administration (FDA) will be able to board a plane to the US.
Persons who are vaccinated with the approved vaccines must also provide a negative PCR or Antigen COVID-19 test result.  
During an interview with News Source today, Chief Consular Officer at the United States Embassy in Georgetown, Benjamin Hespirch, explained that there are extremely limited exemptions for international travelers who are not vaccinated.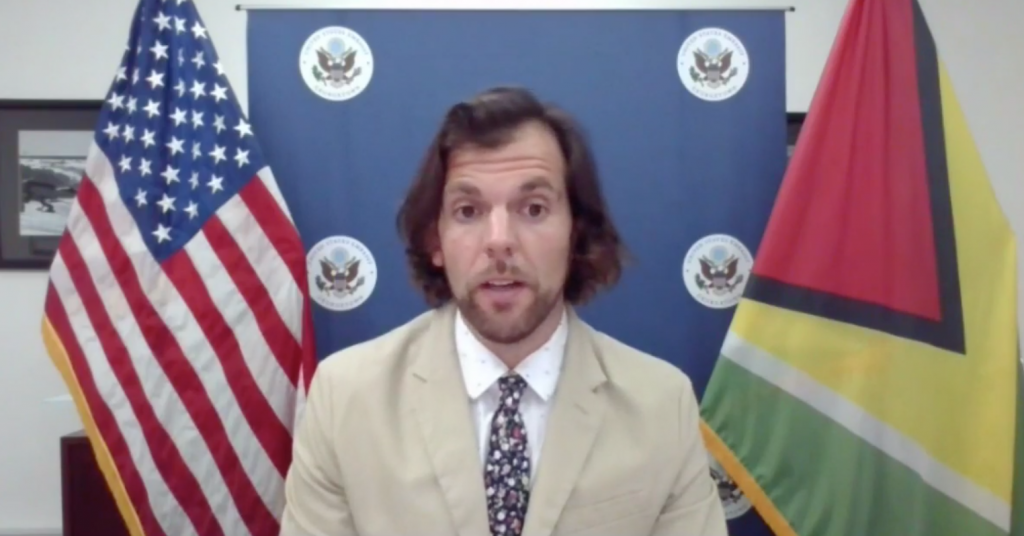 "There are exemptions for diplomats, for certain aircrew, for military personnel, there are humanitarian considerations available and for people who have been a part of very specific Covid-19 trial test," the Chief Consular office explained.
The new rule will affect thousands of Guyanese who were vaccinated with the Russian Sputnik V vaccine which is yet to World Health Organisation approval.
The US Embassy official explained that the US Government took the decision to accept only the approved vaccines based on science and on public health.
He said that there are moves currently to examine other vaccines, but until a decision is taken in that regard, the November regulations stand.
"If you do not yet have a WHO or a U.S Food and Drug Administration approved vaccine, you would not be able to travel to the US at this time," Mr. Hespirch said.
If persons who took the Sputnik V vaccine get the green light from their doctors to be revaccinated using an FDA or WHO-approved vaccine, they can enter the United States under the new rule.
The new rule does not apply to children below the age of 18.
In fact, children below the age of 18 who are traveling with their parents do not need to be fully vaccinated but would require a negative PCR or antigen test. If the child is traveling alone or with another adult then the test must be taken within a day.
US Citizens or US permanent residents heading back to the US are also not required to be fully vaccinated, but must provide a negative COVID-19 test result, the official said.