The United States Embassy in Georgetown was forced to scale down many of its visa services when the COVID-19 pandemic hit Guyana in March 2020.
While the embassy never closed its doors or operations, it started to limit appointments for both immigrant and non-immigrant visas.
In the past few months, the embassy has slowly been increasing the number of appointments, and according to Consular Chief, Benjamin Hespirch, the Embassy continues to look at ways to safely offer more visa appointments.
"The embassy never closed and consular operations have been going robustly for quite some time now, so we are seeing non-immigrant visa applicants, immigrant visa applicants, in addition to our American citizen services customers. We are constantly looking at ways in that we can safely offer more appointments and more opportunities", Mr. Hespirch told News Source.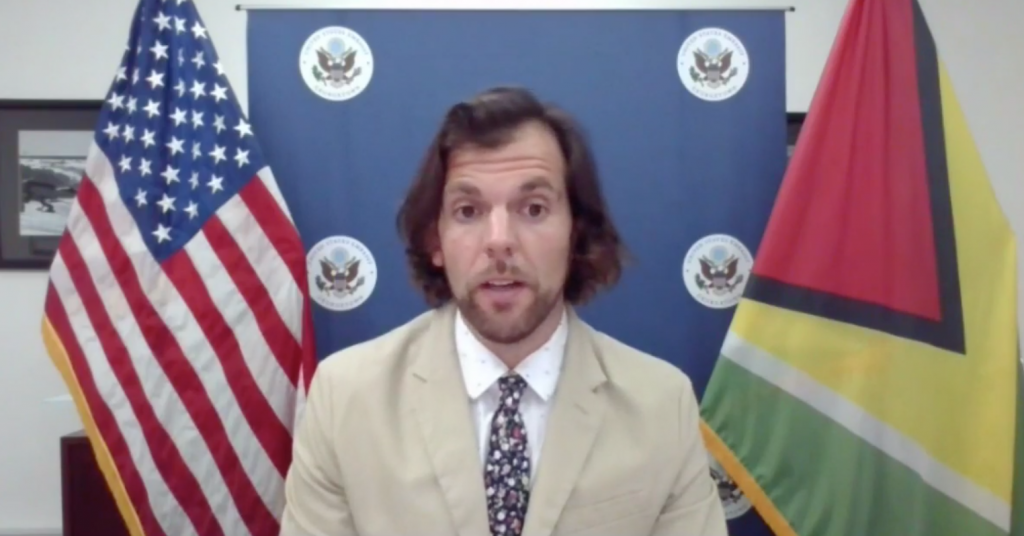 He also explained that there is no vaccination requirement to visit the embassy, but appointments have to be made and other COVID guidelines will have to be followed.
Meanwhile, the new regulations for international travel to the United States are set to take effect from Monday, 8th November 2021.
Under the new US regulations, only persons who are fully vaccinated with vaccines approved by the World Health Organization (WHO) or the U.S Food and Drug Administration (FDA) will be able to board a plane to the United States.
Persons who are vaccinated with the approved vaccines must also provide a negative PCR or Antigen COVID-19 test result.
The Chief Consular Officer also explained to News Source that there are extremely limited exemptions for international travelers who are not vaccinated.
The new rule does not apply to children below the age of 18.
In fact, children below the age of 18 who are traveling with their parents do not need to be fully vaccinated but would require a negative PCR or antigen test. If the child is traveling alone or with another adult then the test must be taken within a day.
US Citizens or US permanent residents heading back to the US are also not required to be fully vaccinated, but must provide a negative COVID-19 test result, the official said.