–by Kurt Campbell–
US Oil company, Exxon Mobil,  which has confirmed significant oil discovery offshore Guyana, is advising that actual oil production will not begin for another five years.
The Country Manager  and a team from Exxon Mobil engaged members of the media on Tuesday and advised that first barrel of oil could be produced in 2020.
Back in June, the company announced that drilling results from the second well offshore Guyana, confirmed a world-class discovery with a recoverable resource of between 800 million and 1.4 billion oil-equivalent barrels.
Simon said the company is working to put everything in place for that major takeoff, where an estimated 100,000 barrels of oil are expected to be produced per day.
"The goal is to have as much local content as possible," Simon stated while disclosing that some 300 are currently working with Exxon to provide fuel, food supplies, security, transportation, waste management, medical, information technology and other services.
Simon further explained that Exxon Mobil is currently carrying out a single rig operation, while other rigs will continue for the next two to three years.
He said to support that operation, the company will need to employ hundreds of persons.
Addressing the issue of job creation, Simon noted that the greatest benefit for Guyana would be the revenue stream provided to the country.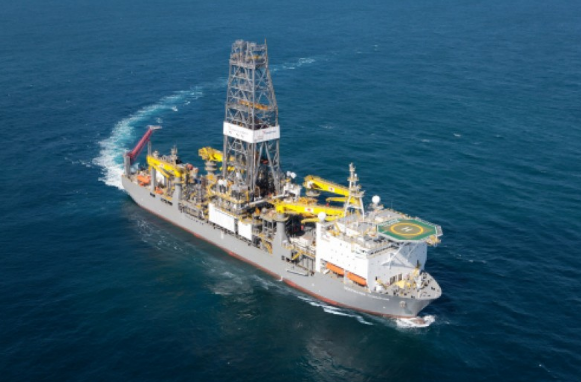 He proposed that the government utilize some of that money to create jobs for its citizens.
He said many of the persons working offshore are not Guyanese because that requires the need for highly skilled persons.
Under the Production Sharing Agreement, Exxon has agreed to bear all the costs and risks in the beginning after which it is expected to get a payback from the oil produced.
After that occurs the company will share the remaining oil profits with the government on a 50/50 basis.
The Country Manager said according to the current price forecast for oil, the future seems positive in-spite of Venezuela claims to Guyana's oil rich space.
He also noted that Exxon Mobil also supports the government in the establishment of a Sovereign Wealth Fund.