The China Zhonghao company in Guyana of which FALLS is a subsidiary has signed a distributor contract with Jamaican Bunkering company West Indies Petroleum (WIP)/ Island Lubes Distributors Ltd.
Under the contract, FALLS will become the exclusive distributor in Guyana of BP Castrol products for the Marine, Mining and Power Generation category which offers a variety of Oil and Lubricants used in the Oil and Gas Industry, with the products supplied out of BP Castrol's North American production facilities.
According to a statement from FALLS, the range of products includes Diesel Lubricants such as The Hyspin Range, Power Gen and Marine engine oils, Hydraulic Oil, Compressor Oil, Industrial Gear oil, Heat Transfer oil and the outboard maribe 2T oil.
The company said the exclusive distributorship is a major accomplishment.
The China Zhonghao Inc (FALLS) company prides itself in owning and operating "the largest and most modern Fuel storage facility in Guyana and represents a forward movement in its thrust to fully utilize its facilities and expertise to satisfy the demands of the Guyana market and contribute positively to the economy."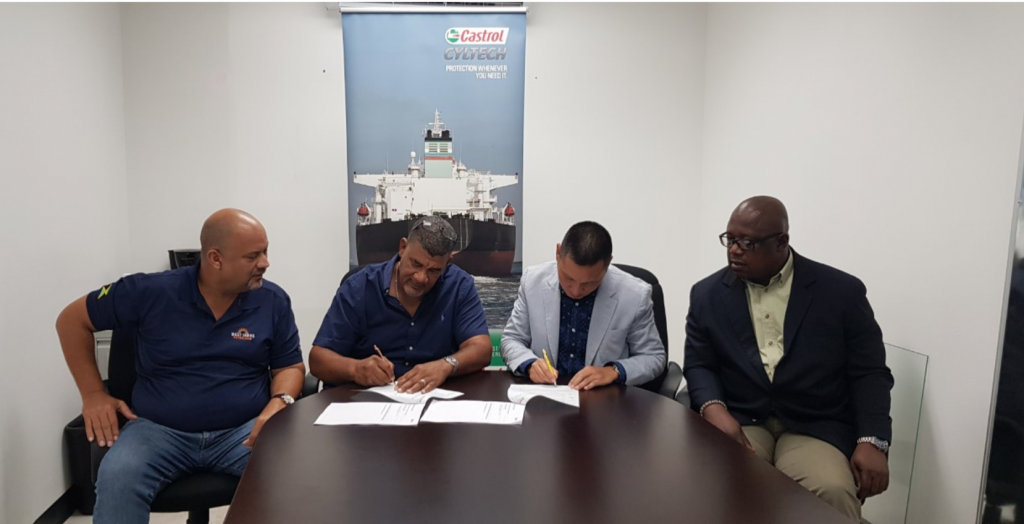 The company guaranteeing reliable supplies of the CASTROL Lubricants at competitive prices to the Guyana market with the same high BP Castrol standards available in all the other markets.
FALLS said it looks forward to supplying the mining sector, in particular, with full supply of Castrol Lubricants, including oils in Pails and drums popularly used in the gold mining.