Family and friends of the murdered physician, Dr. Colin Roach, gathered at the Charlotte Street Wesleyan Church this midday to bid their farewell.
Tributes flowed as the widow, children, and other family members and close friends gazed at the brown casket, drenched with two large floral pieces at the front of the church.
Former Education Minister Nicolette Henry who worked with Dr. Roach at the US-CDC Guyana Office said she will remember him as a friend who has left a good legacy. She said he spoke often in their conversations about where Guyana was and where it could be and was someone who desired and always pushed for excellence.
A representative of the Mercy Hospital School of Nursing told the mourners that the late doctor was a good man and a great teacher, pointing out that the country has lost one of its brightest minds in the medical field.
A former primary and high school classmate who later became his Executive Secretary said she will remember Dr. Colin Roach as the man who never forgot his roots and always stay connected to those he knew. She said when she was finding it difficult to get a job, he was the one who hired her.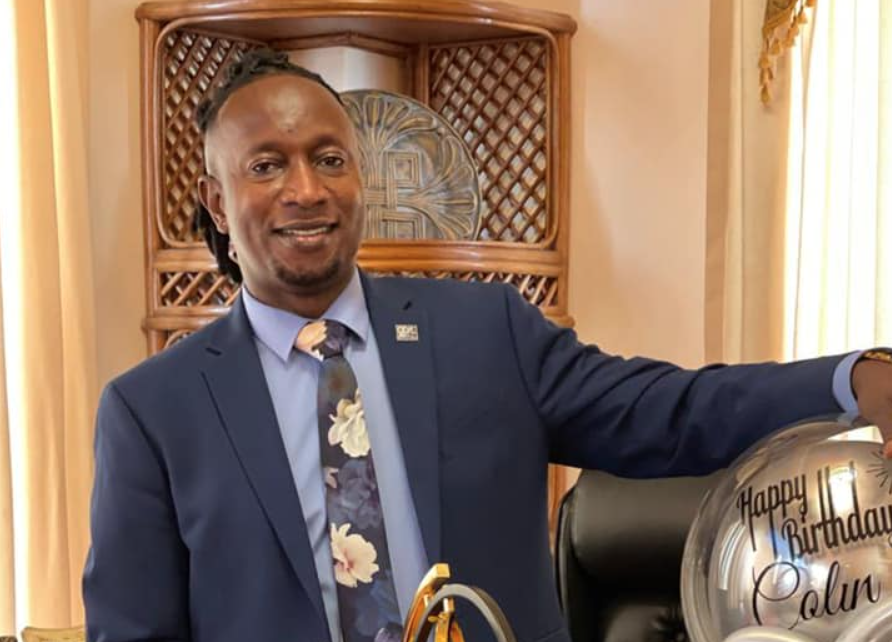 The officiating pastor told the congregation that everyone has an appointment with death, so it is important to live one's life right. The pastor raised concern about the murder rate in Guyana and said it should be addressed.
The service ended as the mourners loudly sang "Blessed Assurance". The body of Dr. Colin Roach will be flown on Saturday to his hometown in Essequibo for final service and burial. Essequibians are remembering him as one of their brightest sons.
Two teens were recently charged and remanded for the murder of the Doctor at his Duke Street, Kingston office.
The two youths will make their next Court appearance later this month.