The People's National Congress opened its nomination day for the party's upcoming elections early this morning at its Congress Place headquarters.
Nominations rolled in from various party groups locally and abroad for the positions of Party Leader, Chairman, Vice Chairs, and Executive positions.
In the race for party Leader, nominations were submitted for former Chairman Basil Williams, former General Secretary Aubrey Norton, and Executive Members Joe Harmon and Dr. Richard Van West Charles.
Mr. Harmon who currently serves as the Opposition Leader indicated that he will be taking his campaign for the party leader position across the country to the party groups.
"I bring to the party leadership. The fact that I have been involved in these processes since 2010, I have managed elections, I have managed the coalition, I have managed the APNU and I have been able to show working together as a team that we were able to move our partnership and our numbers from 2006, we had 114,000 persons voting for us, in 2011, we moved that to a 139,000 by 2015 we moved it to about 208,000 and by 2020 by virtue of the GECOM figures, which they put out, it was 218,000. So, what you see is an upward trajectory in what we can do" Harmon said.
He believes that a PNC under his leadership will take a more commanding role in the efforts to unseat the incumbent government at the next elections.
"I believe that as I go across this country, I feel that level of optimism, I feel that energy, which is coming out and I feel extremely confident that which I have put together under my leadership that we are going to triumph at these elections. And, after that we have to basically work on bringing our party together, uniting our party so that we can actually basically fight the installed PPP regime that has been reaping havoc on the people of this country"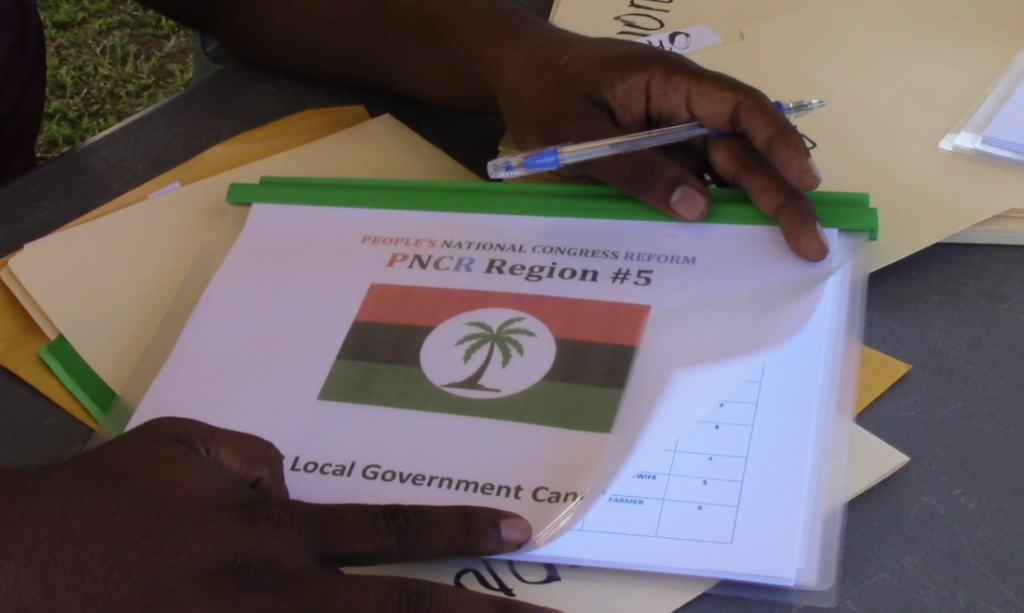 Former General Secretary of the PNC, Aubrey Norton who is being backed for the position by most party groups said he is already focused on the bigger picture and the national movement.
"One of the advantages, I think I have is that the PPP/C knows full well that there is no illegality that they can go after me for and therefore I can tell them as I think once it is true and I think because you are fighting a criminal cabal that is the PPP and I think people, even they themselves accept that they are corrupt. I think that will put me in a better position when it comes to the national battle." Mr. Norton said.
On the issue of uniting the PNC and the coalition, Norton said there is a need for more involvement of the grassroots and he knows how to get that done.
"First of all, I think I have always been connected with our party base, I think I know more party comrades at a personal level because I have traveled the country and worked with them. I think while the fact that I was a senior Government official, party comrades could have access to me because I was all over and all around and if you know the PNC, their supporters like to be in contact with the leadership", Norton said.
Another candidate for party leader, Dr. Richard Van West Charles believes his experience and political work over the years will do well in rebuilding the PNC.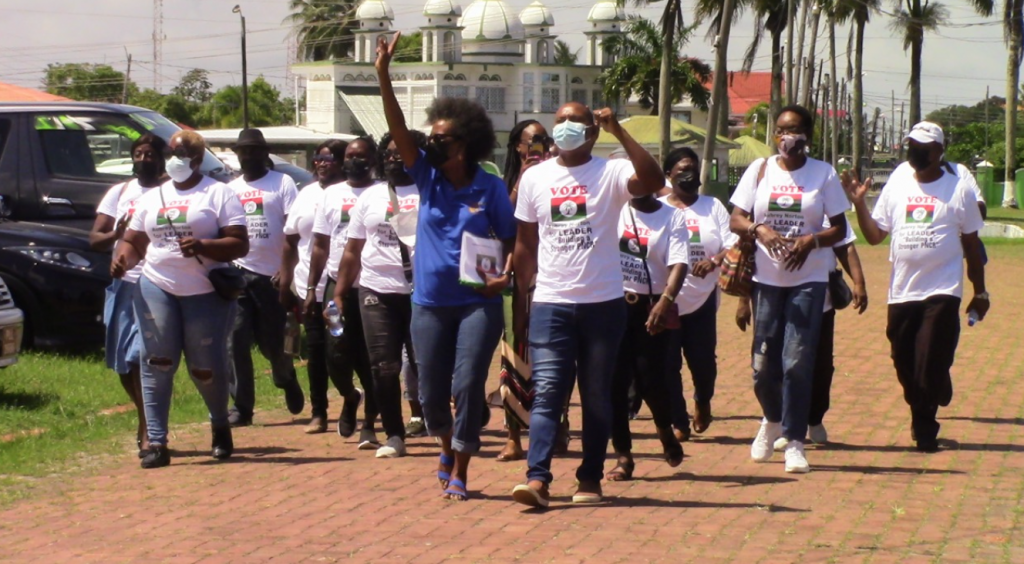 "I think at this time, it's a call to the party for leadership both in terms of its reorganization, and leadership to confront the PPP. In terms of all the discrimination, the shenanigans that they are moving and the unilateral actions that have been taken by the PPP without respect for the constitution in many ways."
Dr. Van West Charles added that his track record shows that he has always been connected to the party and its members.
By next week, all of the nominees for the various positions will be made public and the campaign for delegate votes will continue in the lead-up to the party's congress and elections which are set to take place in December.