The family of the Haslington youth, Quindon Bacchus, who was shot dead by the Police on Friday afternoon during an alleged armed confrontation, is calling for an impartial investigation to be conducted into the deadly shooting.
The Guyana Police Force provided two versions of the events that led to the death of the 25-year-old man.
In its initial release, the Police Force claimed that ranks were conducting an operation in the Haslington area when Bacchus was spotted with a gun and started to fire shots at the Police as they approached him. The Police claimed that they returned fire and the youth was struck and subsequently died.
Four hours later in an updated press release, the Guyana Police Force reported that Bacchus was the target of an intelligence-led Police operation and was attempting to sell a gun to an undercover Police rank when he ran and opened fire on the Police. The Police returned fire, fatally wounding him. The Police said they recovered a .380 gun with one live round at the scene.
Family members are not buying either of the two Police versions of the deadly incident and through their Attorney Darren Wade, the family is demanding an impartial investigation and the arrest of the Police Officer who shot the youth dead.
In a statement, Attorney Darren Wade revealed that since the Police shooting death of Quindon Bacchus, the Police Force has not reached out to the family.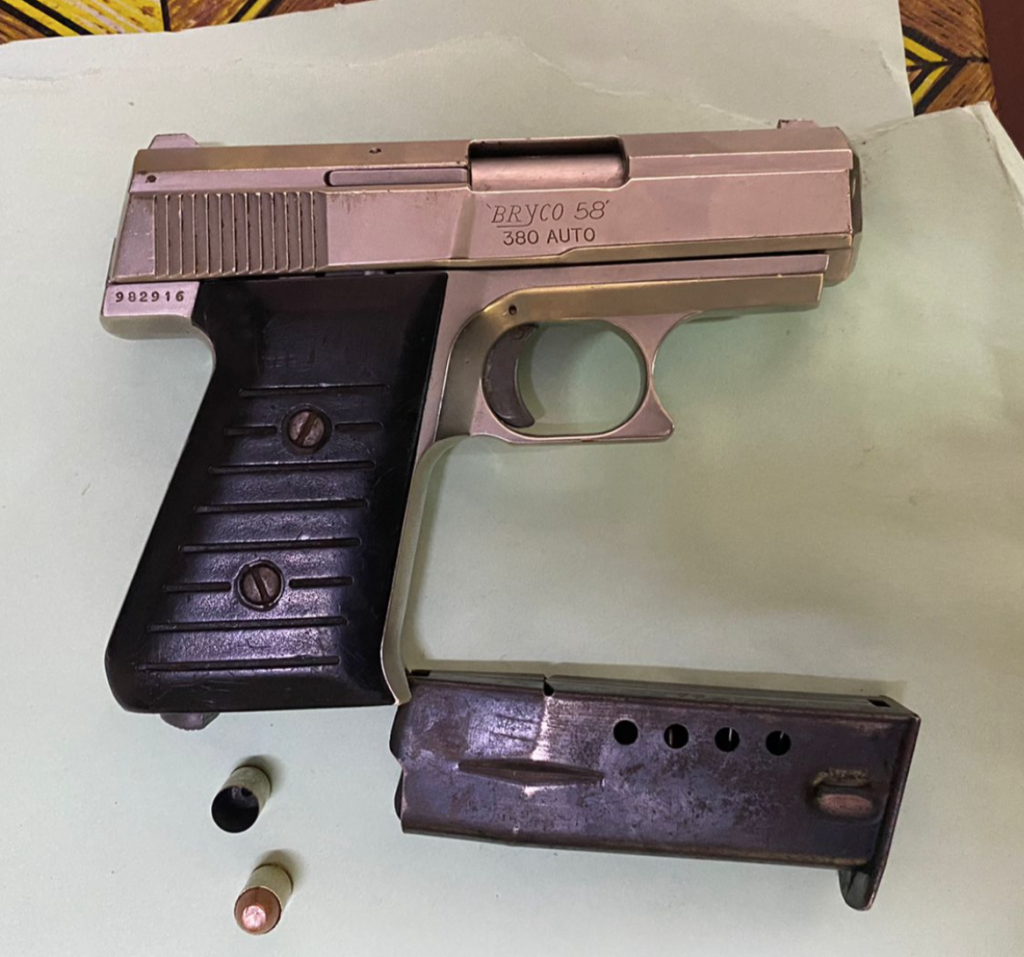 The Attorney said the family has expressed concerns that two unknown individuals visited the hospital and were given access to the man's body while pretending to be his brothers.
The dead man's mother was shocked by the revelation when she visited the hospital to identify the body since she has only one other son who was at home at the time.
The mother revealed that when she was allowed to see the body, she noticed multiple gunshot wounds to her son's body, including one to the head.
According to Attorney Wade, the family would like the Police to explain what information it received that led to Bacchus, the standard operating procedures that were employed before, during, and after the shooting, the trajectory of the bullets that killed the young man, including the entry and exit points.
It was also revealed by the family that an eyewitness to the shooting has been arrested by the Police. The family wants the eyewitness to be released.
Attorney Wade said that based on the family's reports, Quindon Bacchus was shot dead by a member of the Special Branch Unit of the Guyana Police Force.
Bacchus was killed less than two hours after he was surprised by his girlfriend and their young son who flew into the country on Friday to spend the son's third birthday and Father's day with him.
He had not seen his son since he was a baby.