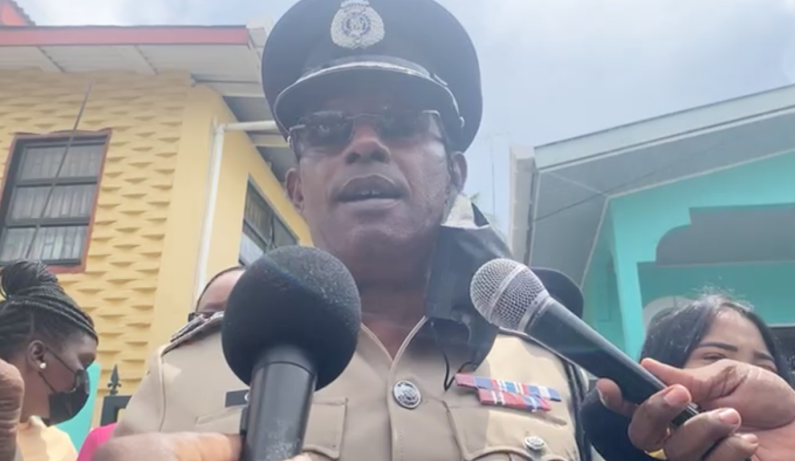 Amid loud protests from residents of the East Coast Demerara village of Golden Grove this morning, Acting Police Commissioner Clifton Hicken visited the home of the 25-year-old man who was shot dead by the Police last Friday in Haslington.
The Commissioner met with the mother and other relatives of Quindon Bacchus and expressed his sympathy while assuring the family that the investigation will be impartial.
Mr. Hicken offered the same assurance to the protesting residents outside the family home.
"There will be an impartial investigation. The Police Complaints Authority will be investigating this matter and that's the body that was constituted to deal with matters of this nature. The Police will have no interference", Hicken said.
The acting Police Commissioner said the Police Complaints Authority which is headed by retired Judge William Ramlall and has its own investigators, will be in charge of the probe. He made it clear that all information and evidence gathered will be handed over to the Complaints Authority.
Over the weekend, the Guyana Police Force provided two versions of the events that led to the death of the 25-year-old man.
In its initial release, the Police Force claimed that ranks were conducting an operation in the Haslington area when Bacchus was spotted with a gun and started to fire shots at the Police as they approached him.
The Police claimed that they returned fire and the youth was struck and subsequently died.
Four hours later in an updated press release, the Guyana Police Force reported that Bacchus was the target of an intelligence-led Police operation and was attempting to sell a gun to an undercover Police rank when he ran and opened fire on the Police.
The Police returned fire, fatally wounding him. The Police said they recovered a .380 gun with one live round at the scene.
Family members do not believe the Police Force's version of the deadly incident.
The dead man's mother who identified his body said there were multiple gunshot wounds to her son's body and one to the head.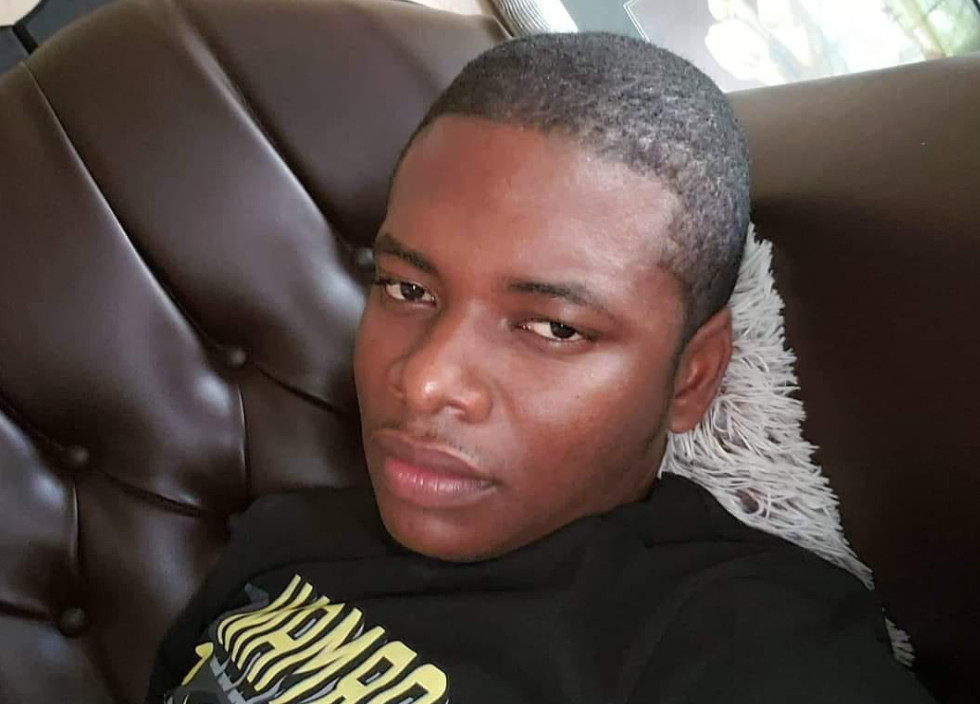 In a CCTV video recording from a house close to the shooting scene, the plain clothes Police Officer could be seen running behind the youth as several gunshots could be heard.
The family and villagers say they want justice for Quindon Bacchus.
The youth was killed less than two hours after he was surprised by his girlfriend and their young son who flew into the country on Friday to spend the son's third birthday and Father's day with him.
He had not seen his son since he was a baby.