Several parts of the main roads along the East Coast of Demerara have been blocked as residents of Golden Grove and nearby villages launched a massive protest this morning over the Police shooting death of Golden Grove youth, Quindon Bacchus.
Bacchus was shot dead just over three weeks ago by a Police officer in the village of Haslington. The investigation into the deadly shooting is being conducted by the Police Complaints Authority and has been crawling at a snail's pace, with family members complaining that they have not been receiving any updates.
This morning, a large number of villagers started the protest action in Golden Grove by blocking off the main road through the village, forcing vehicles to turn back.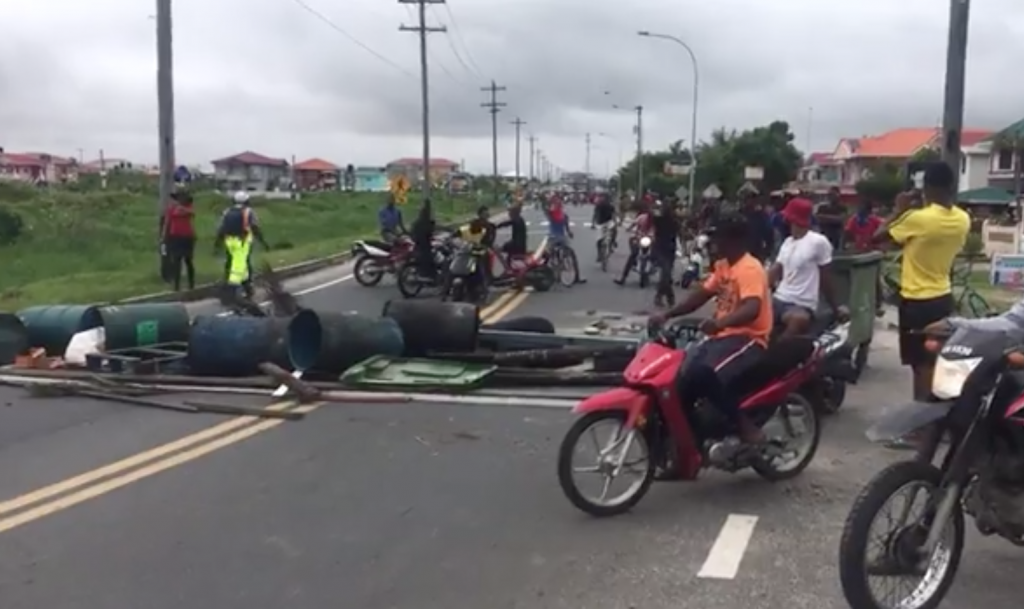 Police Officers were in the area earlier attempting to get the residents to clear the roads, but those efforts failed and the Police retreated.
The protests quickly spread to other villages as many of the protesters called out other villagers to join them in their march for justice.
'This is about justice and justice for Quindon", one protester shouted, as others pulled debris from the side of the roadway onto the roads.
Some stores along the East Coast, quickly closed their doors as the protesters, many of them on motorbikes and bicycles, continued their march towards the city.
Old vehicles were pulled onto the roadways in a number of villages as the protesters continued their march toward the city.
In a statement this morning, the Guyana Police Force called for an end to the protest while indicating that the Police rank fingered in the shooting death, remains in custody.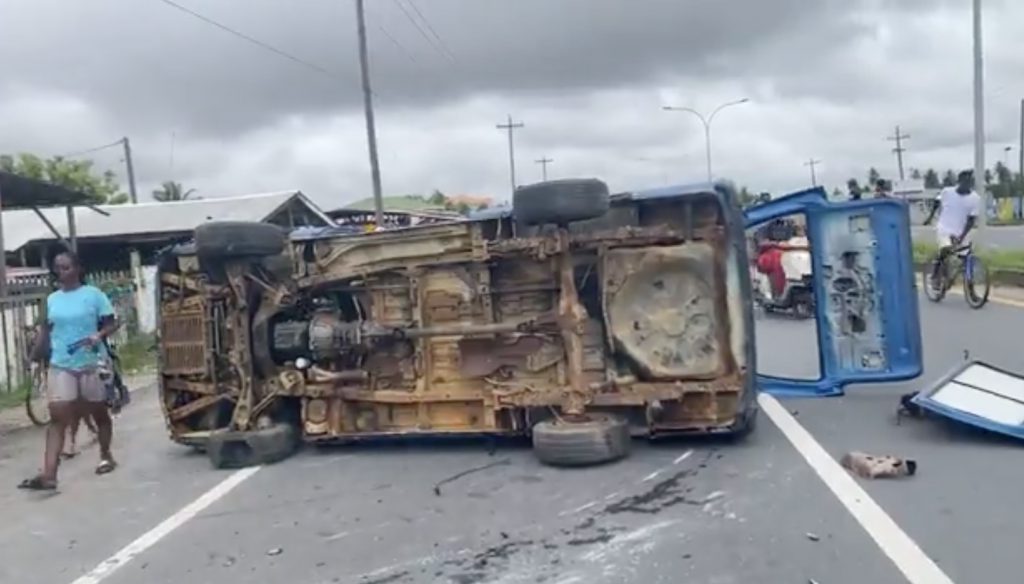 Quindon Bacchus was shot six times by the Police during an alleged undercover operation. Five of those gunshots were to his back while the sixth was to his chest at close range.
The Police initially claimed that the youth fired at them, but video recordings from CCTV cameras in the area, do not appear to support that contention. The Police Commissioner has promised a thorough investigation into the incident. That promise was made two weeks ago.