President Irfaan Ali is urging the protesting East Coast Demerara residents to allow the Police Complaints Authority to do its work and wait on the process to be completed, as the probe continues into the Police shooting death of Quindon Bacchus.
In a televised statement from State House, President Ali said he has been assured by the Chairman of the Police Complaints Authority that the investigation is progressing well and should be completed and a report handed over by Monday of next week.
"I am assured by the Chairman who has advised me that by very early in the new week, he is hoping that by Monday, he will be in a position to present his report to the DPP", President Ali said.
The President said he has also been informed that a second Police Officer is now in custody assisting the investigators with the probe. The President said with the two Police Officers still in custody and the probe ongoing, he sees no basis for the protests that started this morning.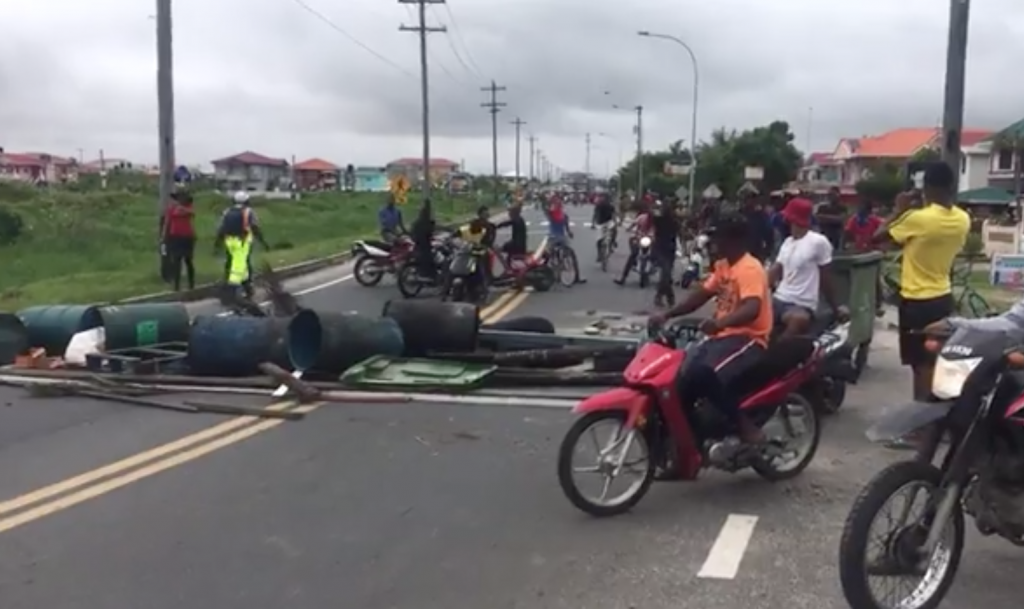 "I am asking residents to please go home and please clear the roadway and to please allow the system to work. All of us want justice, and all of us want fairness, but we cannot base our actions on misleading information", Ali pleaded.
President Ali said he will work to ensure that there is justice and fairness in the system. "Let the institutions work", he urged.
The Guyana Police Force has dispatched the riot police to prevent the protesters from continuing their march toward the city.
The protest started at Golden Grove and has been moving through a number of East Coast villages, gathering more support as they march along seeking justice for Quindon Bacchus.