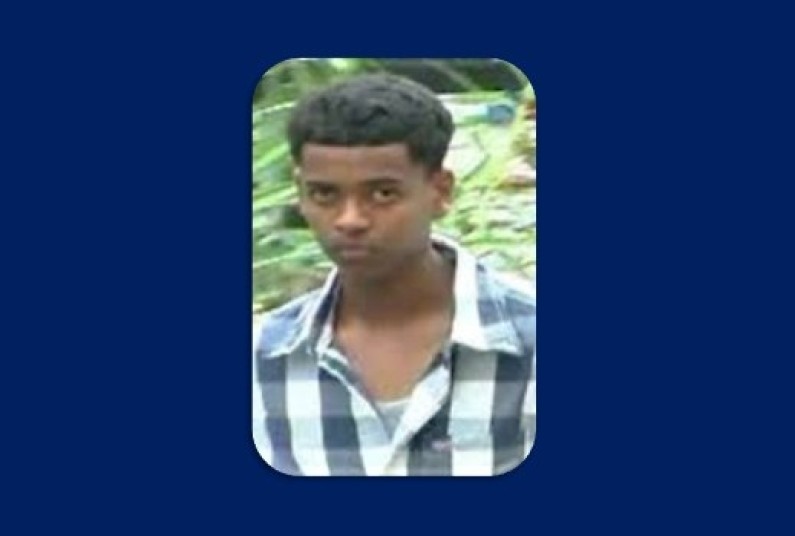 The family of one of the six Berbice men recently charged and remanded to Prison for the murder of "suspected thief" Albert Munroe wants the Ministry of  Education to intervene on their behalf and have the young man write his CXC examinations.
18-year-old Jafaar Seetaram and five other men were all remanded to prison last week when they appeared at The Whim Magistrates' Court charged for the murder of Albert Munroe who they had suspected of being a thief. Munroe was tied up and placed in the trunk of a car after being badly beaten. He was pronounced dead after the Police rushed him to the hospital.
The family of accused murderer Jafaar Seetaram is extending sympathy to the family of the dead man.
In a letter to the Press, Seetaram's father, Derek Seetaram said "myself and my family sympathised with the family for what happened; we are so sorry."
The elder Seetaram said his son who was fingered in the beating death and has been remanded to prison on the murder charge should be treated with "respect and dignity" and ought to be allowed to write his CXC examinations.
"I am voicing my concern about my son's education.  I think my son should be treated with respect and dignity.  I would like very much if the media, the police and the Ministry of Education could look into this matter because my son has to write his CXC examination", the man said in his letter to the media.
He explained in the letter that his 18-year-old son "was allowed to write the Agri. Science Paper I on Friday last, but he was deprived of writing the Agri. Science Paper II on Monday". He said he would like someone in authority to "see to it that he gets to write his examinations".
45-year-old Albert Munroe was beaten to death by a mob after he was suspected of breaking into a store in the Corentyne area. An 18 year old-young woman who was in his company was also badly beaten but survived her injuries.
The Guyana Police Force has issued a call for citizens not to take matter into their own hands when they suspect persons of being involved in criminal activities. Although, Munroe was accused of breaking into the store and carting off several items, none of the "stolen goods" were recovered on him.