Guyanese are being warned to be wary of persons involved in "loose talk", who through their pronouncements are attempting to sink Guyana's economy and bring the coalition government to its knees.
Finance Minister Winston Jordan on Monday placed citizens on notice and said the six month old APNU+AFC administration is aware of these attempts but will not allow "loose lips and idle talk" to dissuade it from transforming Guyana's economy.
"Loose lips sink ships," Minister Jordan said while addressing the inaugural Procurement Symposium aimed at strengthening and modernizing the local procurement system.
"This workshop is timely since it is being convened at a time when you are hearing all kinds of loose talk about a slowdown in the economy and how the economy is in crisis and heading into a recession," he reasoned.
The Minister said the transformation that the APNU+AFC administration seeks after is one that will require a change in the public business in done. He said despite the naysayers, the government over the last six months has laid the foundation and set the stage for rapid progress that occur over the next few years. Jordan committed to doing whatever it requires to make the procurement system more competitive and transparent with a new approach that tackles waste.
He believes this will allow for more resources to be redirected to other government services and efforts to reduce poverty.
The Opposition People's Progressive Party has been critical of the new government for not doing enough to turn around the economy in six months.
Addressing the perception of corruption and unfair treatment in the tendering procurement system inherited by the APNU+AFC, Jordan said a vigorous review has shown that it is broken.
He said to this end the government had taken steps to change the composition of the National Procurement and Tender Administration (NPTA) and said full assurance is reposed in the Board to restore confidence in the system.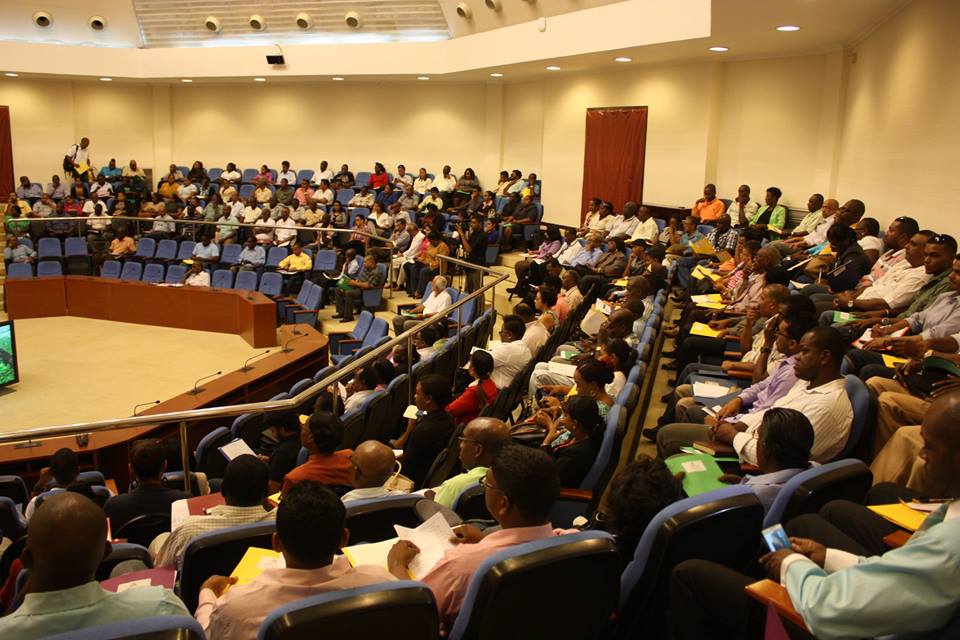 "The public believes that there are credible allegations of corruption in public procurement, such a perception breeds suspicion and distrust and it has to be fixed," Jordan said while also restating the government commitment to setting up the Public Procurement Commission.
NPTA Chairman, Berkley Wickham also spoke of some of the ills in the system which includes a lack of fair play and transparency, corruption and favoritism among others. "These ills have no place in a modern procurement process," he stated categorically.
He also assured of small business being the beneficiary of at least 20% of government goods and services as stipulated by law. Wickham said the era of backwardness has ended and one of integrity and fair play is being established. (Kurt Campbell)