The need for the structuring of various aspects and responsibilities of the Guyana Fire Service was highlighted today as senior officers of the Fire Service gathered for their annual conference.
New Fire Chief Kalamadeen Edoo told the other senior Fire Officers that they will all have to look at improving the Fire Service and its work.
He said an agreement has already been reached on a number of areas that will see development.
"Over the next two days, we will focus on our area of challenges with a view to identifying the gap, and strengthening our weaknesses, so as to enhance the service that we provide to the citizens of our country. I therefore will present the ten-point strategic plan that has been designed to overcome the challenges that affect the entity by performing the means by which Guyana Fire Service can ensure the development needs of the country and its citizens"
The Fire Chief said the key areas to be addressed include the modernization of Fire stations across the country, the introduction of fire safety building codes, and the establishment of a legal department in the Fire Service.
"We recognize that competence and enhanced performance can only be realized if supportive structural changes are taking place", the Fire Chief said.
While noting that changes are important since they will help to improve the service, the Fire Chief noted the plan for overall improvement will have to be enforced.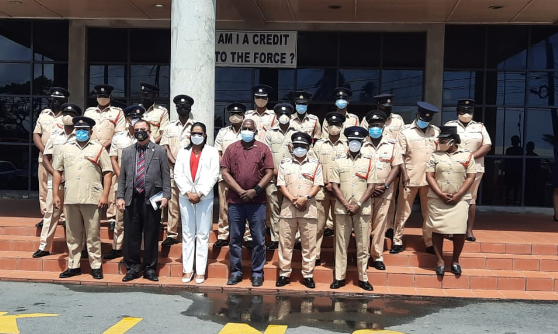 The Home Affairs Minister Robeson Benn told the Senior Officers that the Government will be lending more support to the Fire Service.
"We have acquired four new fire tenders to boost the response to fires in the country. While there will be some of these assets on the Coast, some will serve the interior communities", Benn announced.
The Senior Fire Officers conference will conclude on Friday.