Fifteen persons in Castello Housing Scheme have been left homeless following a mid-morning fire that gutted their small apartment building.
The fire is believed to have been started by a 3-year-old child who was playing with a cigarette lighter on a bed.
Within minutes of the fire being spotted in the room just after 9 o'clock this morning, it quickly spread to other areas as the older family members grabbed the children and ran to safety.
One of those affected, Naomi Roberts said she was in the kitchen when she was alerted to the blaze in the bedroom.
"I was at the stove frying eggs and cooking but I didn't see my son on the bed with the lighter and when my daughter told me that my son was with the lighter, the bed already caught fire. So, by the time I could have turned around to do anything, it was already in flames", she related.
Roberts further explained that her efforts to douse the blaze with water failed as it started to spread quickly around the house and she was forced to get the children and leave.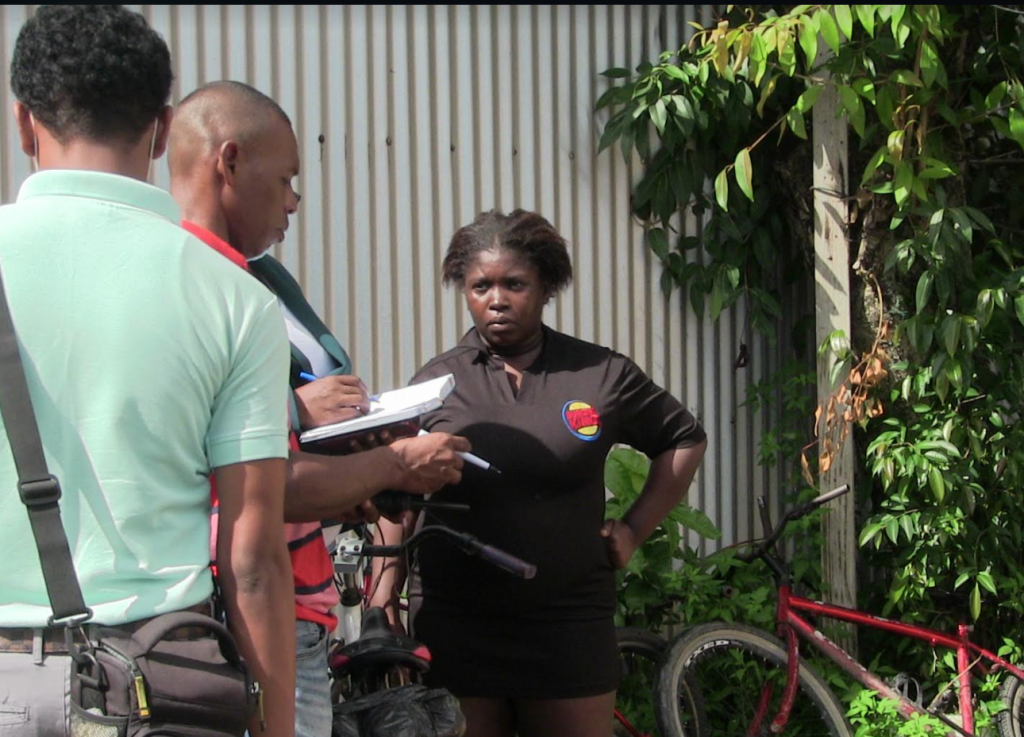 She said she intends to stay at her father's house until she decides on her next move.
The owner of the property, Lynette O'Brian said she inherited the house from her mother and she is devastated by its complete destruction.
"Honestly, I can't tell you how I feel because right now im devastated and I don't even know what to say"
Ms. O'Brien was at work at the Diamond Hospital when she was alerted about the fire at her home. She is now seeking the public's help since she was unable to save any of her belongings.
"I have a contact number that anybody wants to help the number is 592-675-8486 and then they have 226-3331, that the landline."
The Guyana Fire has already started its investigation, with investigators spending several hours speaking to the mother of the young child suspected of being responsible for the blaze.