At least five persons, including a police officer, were shot and injured when bandits stormed the Casino at the Ramada Princess Hotel in the wee hours of Friday morning.
A' Division Commander Clifton Hicken told News Source that the police were able to apprehend one of the four gunmen.
The men invaded the Casino around 3:30 on Friday morning and fired several shots while they robbed both patrons and staff.
Three staff members were also shot and injured and are currently seeking medical attention at a city hospital.
The police officers and one other person have to undergo surgery, Hicken said.
He could not say how much cash and valuables the men escaped with but noted that a police patrol along the East Bank Demerara responded to the call and was able to arrest one gunman who was left behind.
"We are told there are three others," Hicken said. The police was also able to recover the car that was used by the gunmen in the Casino parking lot.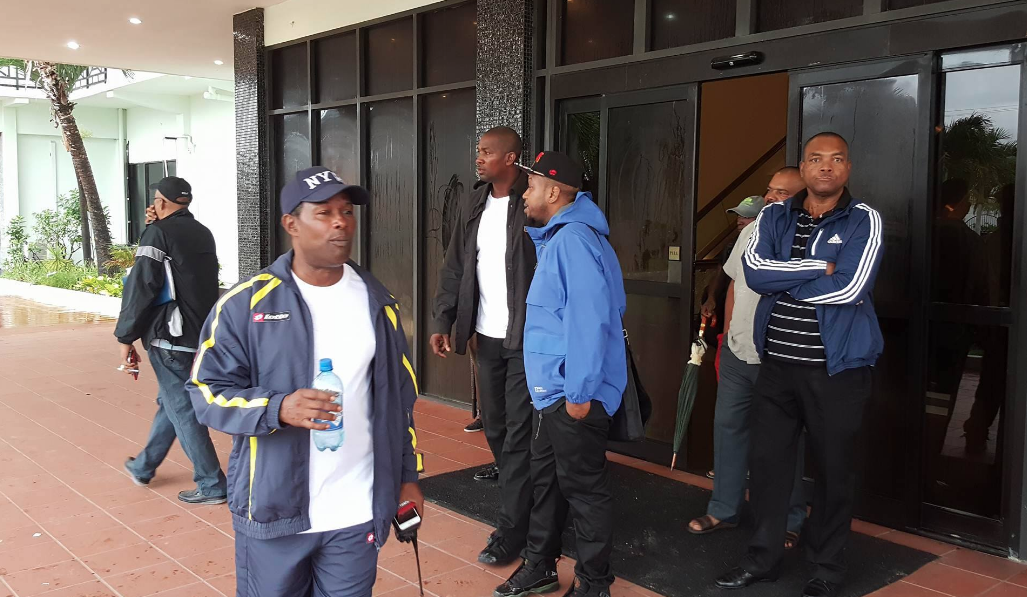 Hicken told reporters that the car was reported hijacked by the owner last Sunday along the East Coast Corridor.
According to one eyewitness, the men pulled up in the parking lot and jumped out of the car with guns in their hands.
He said They held him and two other security guards hostage before entering the casino with the security's gun. "When these men go in all we hear is gunshots and people screaming," he said. Another Investigator said police recovered well over 20 spent shells. (Kurt Campbell)