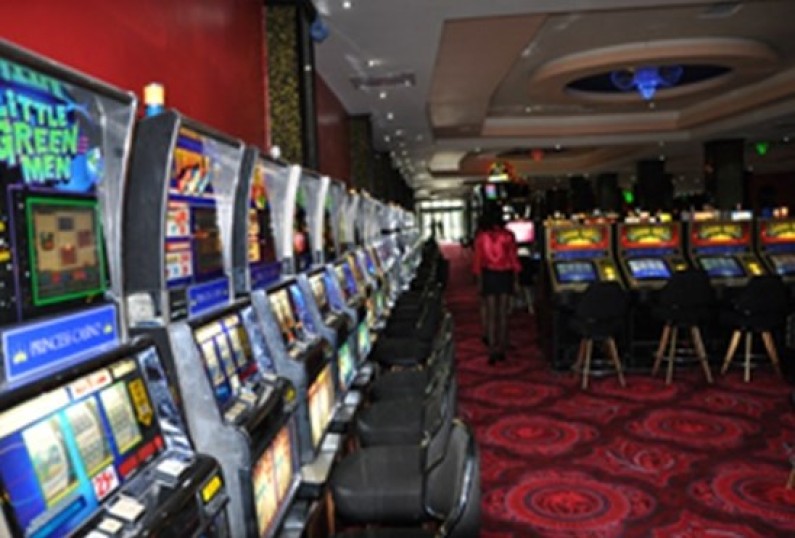 The Georgetown Investment and Management Service Inc. which trades and operates under the registered name of Princess Casino Guyana has been slapped with a multi  million dollar lawsuit by an angry gambler who claims that the Casino refused to pay him his winnings by claiming that the slot machine that he won just over G$20 Million on, was "malfunctioning".
According to the details in the lawsuit  obtained by News Source, the plaintiff is Somar Shako who is a contractor from Zeelught on the East Bank of Essequibo. The man has been a regular customer at the Casino which is located at the Princess Hotel at Providence on the East Bank of Demerara. He was issued with a Club Membership card by the Casino and that card allowed him full access to the casino and all of its games.
In the complaint, Shako claims that on July 7, 2014 he visited the Casino and played over 40 games on slot machine #340.
"After the Plaintiff had played over forty (40) games on the said Slot Machine # 340, the Machine visually announced the Jackpot winnings of $20,000,306 GY (twenty million three hundred and six dollars)", the lawsuit states.
The man was reportedly approached by a Slot Machine Attendant Supervisor of the Casino and the young man identified as "Delon" requested Shako's full name in order to make payments.
But it was just after Shako provided his name and was in full celebration mood that his winning dreams were shattered as he was approached by the Casino Manager who asked him to step away from the machine. The man in his complaint said the manager proceeded to open a part of the machine and deleted the winning message that was on the #340 slot machine. The man was then informed by the Casino Manager that the machine was malfunctioning and that as a result "they cannot make any payment to him".
Shako said the Manager told him that the machine was now repaired and he could continue playing. The contractor and several other customers of the Casino objected and demanded that the man be paid his winnings but the Casino manager refused.
Two weeks after the incident as Shako retained the services of a battery of lawyers, he was contacted by the Casino and was offered $1 Million as his winning.
He refused and was contacted a second time by the Casino and this time the offer was increased to $4 Million. The livid gambler refused both offers and moved ahead with his lawsuit. He is also seeking an additional $3 Million in damages as well as costs.
The gambling contractor is being represented by Attorneys, Maxwell H. McKay, Lawrence Harris, Nalenee Doobay-Dhanraj and Trenton Lake
5th August, 2014