After a series of delays and cancellations that left passengers stranded, Fly Jamaica's Boeing 767 aircraft resumed full operation on Thursday.
Hundreds of frustrated passengers were moved between Kingston and Georgetown and Georgetown and  New York today.
Speaking to News Source by phone, Director of Marketing and Information at Fly Jamaica, Kayla Reece said a total of 210 passengers were on board when the flight left Guyana for New York this afternoon.
She explained that the 767 aircraft will be doing additional flights in conjunction with a leased 757 aircraft which will operate between Kingston, Jamaica, and JFK in New York to get the backlog of passengers to their final destinations.
"Our B767 is back in service. It has been from early this morning. It arrived in Kingston and then went to Georgetown and then was on its way from Georgetown to JFK," she said.
Fly Jamaica made moves to address the delays and backlog after a meeting on Wednesday with the Guyana Civil Aviation Authority.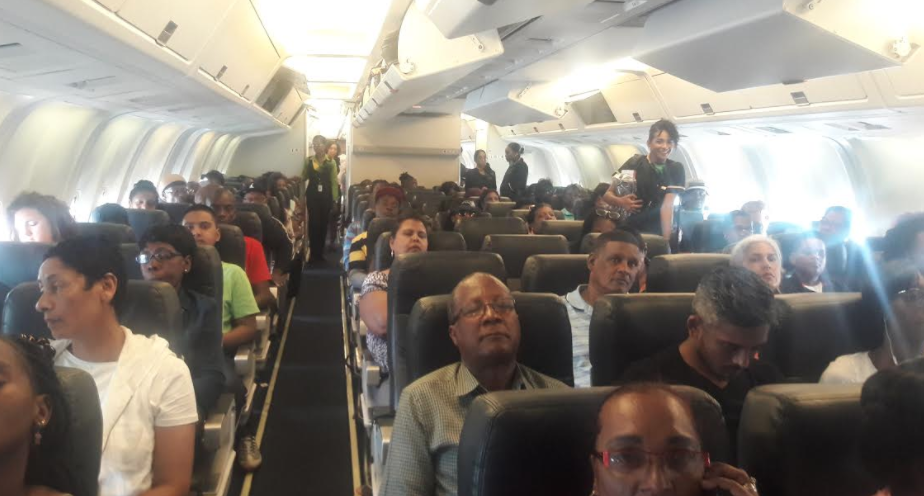 The meeting was called by the Civil Aviation Authority after it received several complaints from passengers about flight delays and cancellations by the Guyanese owned airline.
Reece was confident that the return of the airline's own Boeing 767 and with the support of the Boeing 757, Fly Jamaica will be able to return to the normal schedule in a short space of time.
The backlog in flights came as a result of the airline's two planes being sent for maintenance checks. The airline leased an aircraft, but then that was affected by the snowstorm in the United States.
The airline has apologized to its passengers and has stated that it is doing its best to ensure the situation returns to a state of normalcy.