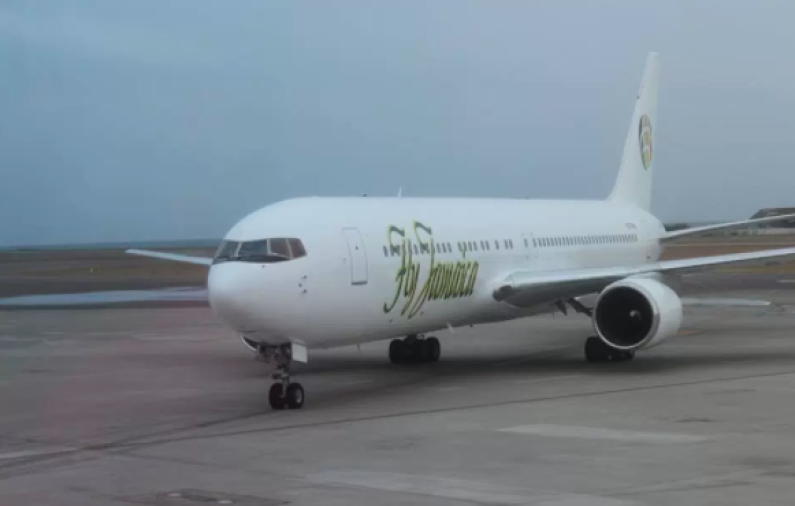 Following a meeting with the Guyana Civil Aviation Authority today, Fly Jamaica Airways has announced that it has established a 24-hour call centre to provide information for its affected passengers in Guyana.
Passengers are being asked to call the Airline on telephone numbers 222-0227 or 222-5556 to speak with a Customer Service Representative.
The meeting was called by the Civil Aviation Authority after it received several complaints from passengers about flight delays and cancellations by the Guyanese owned airline.
The Airline is expected to have its own Boeing 767 aircraft in operation as early as Thursday January 11, 2018 to relieve the backlog of passengers left stranded in Guyana and other destinations.
Additionally, Fly Jamaica has arranged to lease a B757 aircraft from National Airlines to operate between Kingston, Jamaica and JFK in New York. 
The airline has launched an operation to get stranded passengers home after it was forced to cancel a number of flights as its two planes were sent for maintenance checks and its leased aircraft was affected by the snowstorm in the United States.
Scores of passengers complained bitterly about not being provided with adequate information about their flights. The airline has apologised to its passengers and has stated that it is doing its best to ensure the situation returns to a state of normalcy.
Fly Jamaica operates flights from Guyana to Kingston Jamaica, New York and Toronto. It was recently granted permission to begin operations between Guyana and Cuba.