British Financial Crimes investigations expert, Sam Sittlington, is back in Guyana to support the work of the Special Organised Crime Unit (SOCU).
Earlier today, Mr. Sittlington raised some concern over the delays in ongoing investigations into financial and other organised crimes, that have taken place in Guyana. There are well over $300 Billion in financial crimes being investigated.
This is the third time that Sittlington has returned to offer financial investigation mentorship and advice to SOCU.
Before he left in 2017, there were several open investigations which he observed are yet to reach the Courts.
He explained that he was informed that several cases are currently with the Police Legal Advisor, a process that is stalling Prosecution in the matters.
Mr. Sittlington pointed out that the Police Legal Advisor is inundated with other police cases. He is now recommending additional help, probably by a Special Prosecutor to speed up the process.
He said SOCU itself is inundated with a number of forensic audits for which there is substantial amounts of money involved.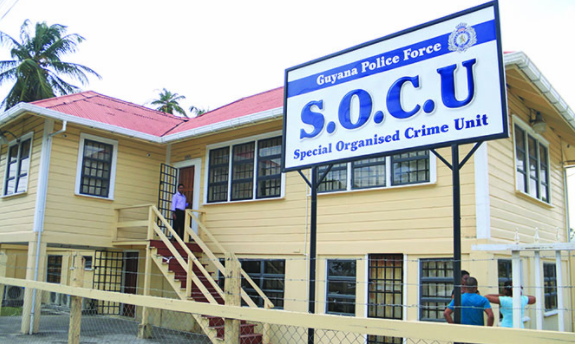 The British Expert, whose work in Guyana is being funded by the British Government,  intends to meet with Police Legal Adviser, Retired Justice Claudette Singh, the Director of Public Prosecutions, Shalimar Ali – Hack and SOCU Special Prosecutors to find out reasons for the delays.
"Those time delays are, in my view, unfair and unfair to the people who are the subject of those investigations and unfair to the Police who are conducting the investigations", he said.
As part of his duties while in Guyana, Mr. Sittlington will assist the Police in conducting investigations into money laundering and financing of terrorism, as directed by the Commissioner of Police.
He is expected to remain in Guyana until 2020 but on a part time basis, spending his time between Guyana and the UK.