Former Chief of Staff of the Guyana Defence Force, Brigadier Godfrey Bess believes that with more opportunities being presented to its members, more young people should enlist in the Guyana Defence Force and be of service to the nation.
Brigadier Bess handed over the command of the GDF to new Chief of Staff, Brigadier Omar Khan on Friday.
In reflecting on his 33 years of service to the Guyana Defence Force, Mr. Bess said joining the GDF was one of the best decisions of his life. He joined the GDF in 1990 at the age of 22. He explained that his decision to join the military was triggered by seeing his mother serve Guyana as a Police Officer.
Bess said his more than three decades of military life, have shaped him into a well rounded individual, though the sacrifices were many. He said that over the past 33 years, he has been able to witness the many changes in the GDF and believes it has become more attractive to more people.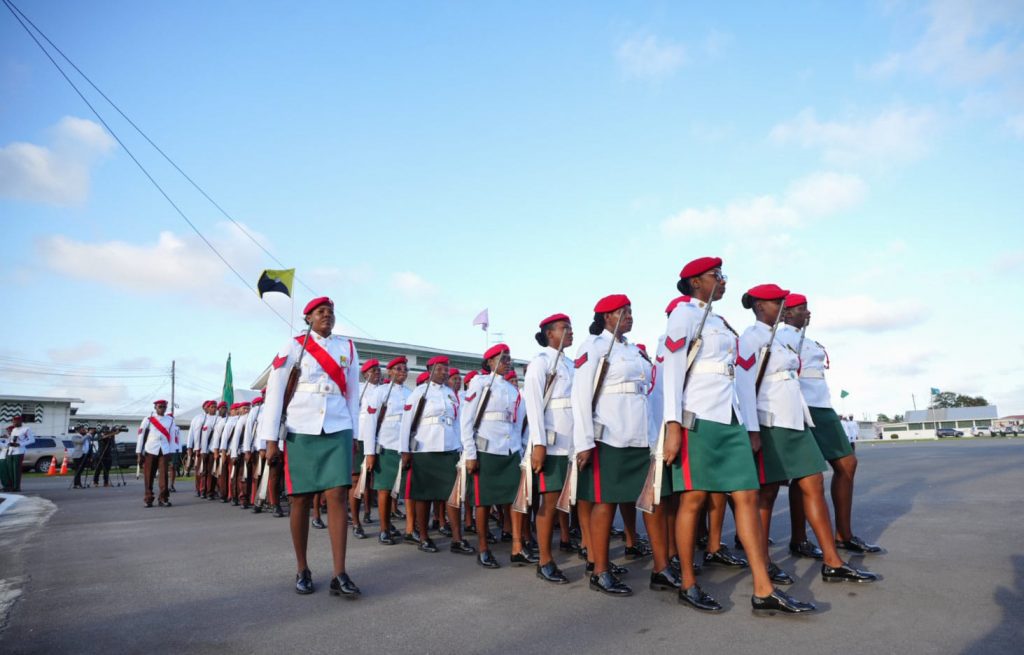 "It is a very exciting time. There are lots of opportunities in the Guyana Defence Force to serve and to do well. It is a transformational period and I can see in my soldiers faces today, because of the increased opportunities, that they are eager and motivated and I encourage persons to join the Guyana Defence Force, so that they can serve and serve well. I have enjoyed it, and if given the opportunity to, I would do it all over again", Brigadier Bess told reporters.
The father of three, noted the importance of family life in his career development. He said he was always supported by his wife and children and he repeatedly thanked them for that support in his farewell speech.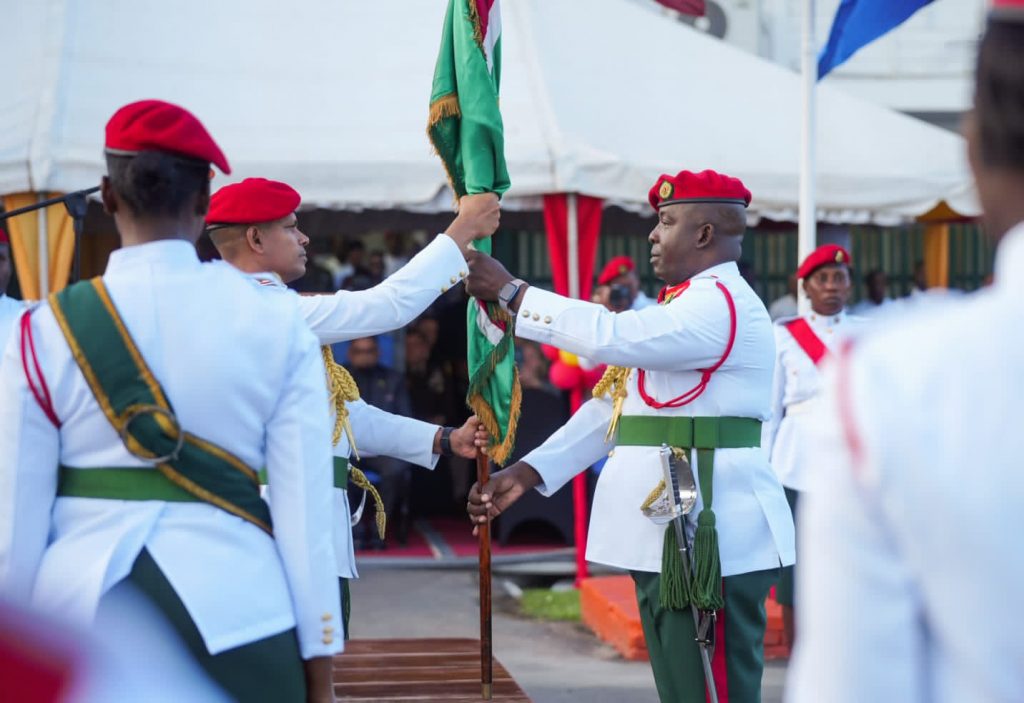 He noted that his only son is currently serving as a reserve officer, and one of his daughters also served in the military before migrating.
Brigadier Bess said the current Officers and Ranks of the Guyana Defence Force need to remain loyal to the Constitution of Guyana and loyal to the GDF.
"We have what we call the values of the Guyana Defence Force, which is simply things like integrity, being dutiful, being loyal and it is very simple and I always urge my officers to stay professional and you can do that by obeying the Constitution of Guyana", he said.
Brigadier was appointed Acting Chief of Staff of the Guyana Defence Force in June 2020 by former President David Granger, in the midst of the Elections controversy and the onset of the deadly COVID-19 pandemic. He was officially confirmed as Chief of Staff by President Irfaan Ali on the eve of handing over the command of the military.
In his farewell speech, Brigadier Bess offered thanks to both the former President and the current President for reposing their confidence in him to serve as Chief of Staff.
He said while he was only confirmed in the position recently, he never felt as if he was not in the substantive post, since he enjoyed all of the benefits and support that go with the position and the respect and confidence of those under his command.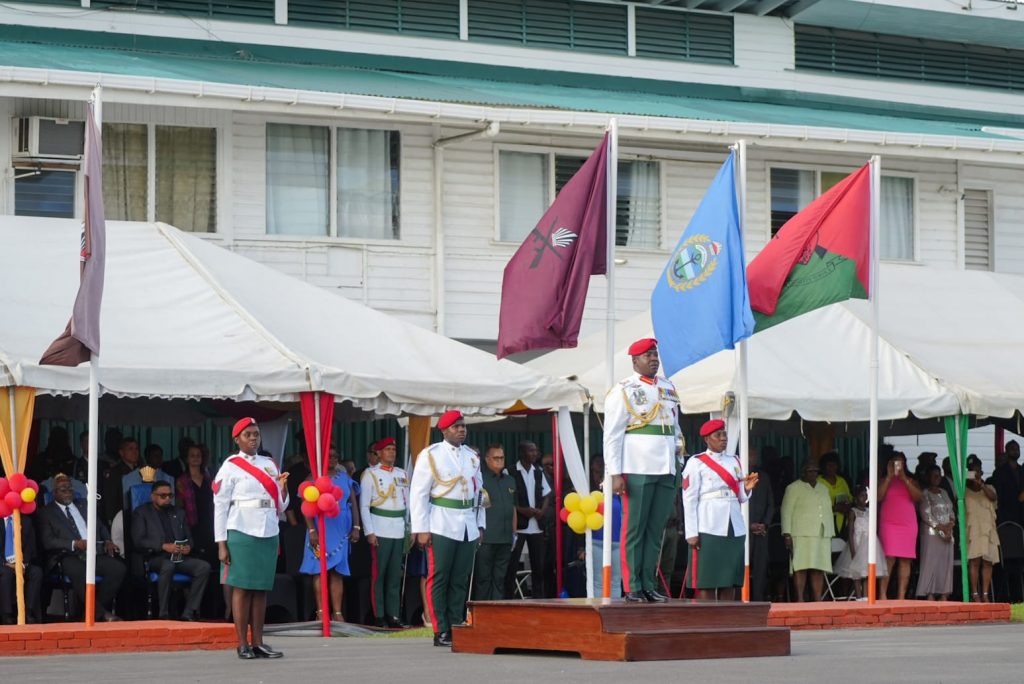 Bess also said he is confident that the new Chief of Staff, Brigadier Omar Khan will serve well.
Mr. Bess noted that "Brigadier Khan has been in the Guyana Defence Force for 31 years. I know him and we have worked together and he is very intelligent, he is a competent officer, he is very strategic and I am sure that he will lead this Guyana Defence Force properly and that he will get the full support of the Guyana Defence Force. He is no stranger to us."
Brigadier Bess has now headed into his pre-retirement leave and will officially retire in December. However, he has already been offered a job by President Irfaan Ali to serve as part of a Defence Diplomacy team for the country. He said it is a role that he will take up, since it will allow him to continue serving the country.
He said "defence diplomacy has to do with us partnering with like-minded nations and friendly nations in order to build our diplomacy and as you are aware, our first line of defence is diplomacy".
The soon to be retired Brigadier said his love for country will continue to see him serving country and the people of Guyana. He was clear to point out that he has no political ambitions and will not get involved in active politics, as other former Chiefs of Staff have done in their retirement years.