With technological advances such as Artificial Intelligence, changing the legal landscape across the world, Caribbean Court of Justice (CCJ) Judge, Justice Winston Anderson believes that in facing the new frontiers of electronic justice, the legal profession has two options, it can pivot or perish.
Justice Anderson made the remarks while delivering the keynote address at Law Week Symposium on Friday, examining the theme: "New Frontier in Law, Preparing for the Future".
For the legal community, he said "we must pivot from the old ways of doing things and embrace the new ways of delivering legal services. Bar Associations and law firms might be tempted to fight the change and we should certainly seek to secure a soft landing. But as the taxi drivers' association discovered with the arrival of Uber and other share riding services, "resistance is futile". We must buy into the new electronic justice system and encourage our colleagues and key stakeholders: judges, lawyers, litigants, and the public, to do the same. Lawyers and judges must acquire digital literacy".
The CCJ Jurist said Bar Associations must co-operate with regulatory agencies, as appropriate, to facilitate the rise of a regulatory framework that creates the right ecosystem for new technologies to flourish but also to operate within constitutional norms and standards.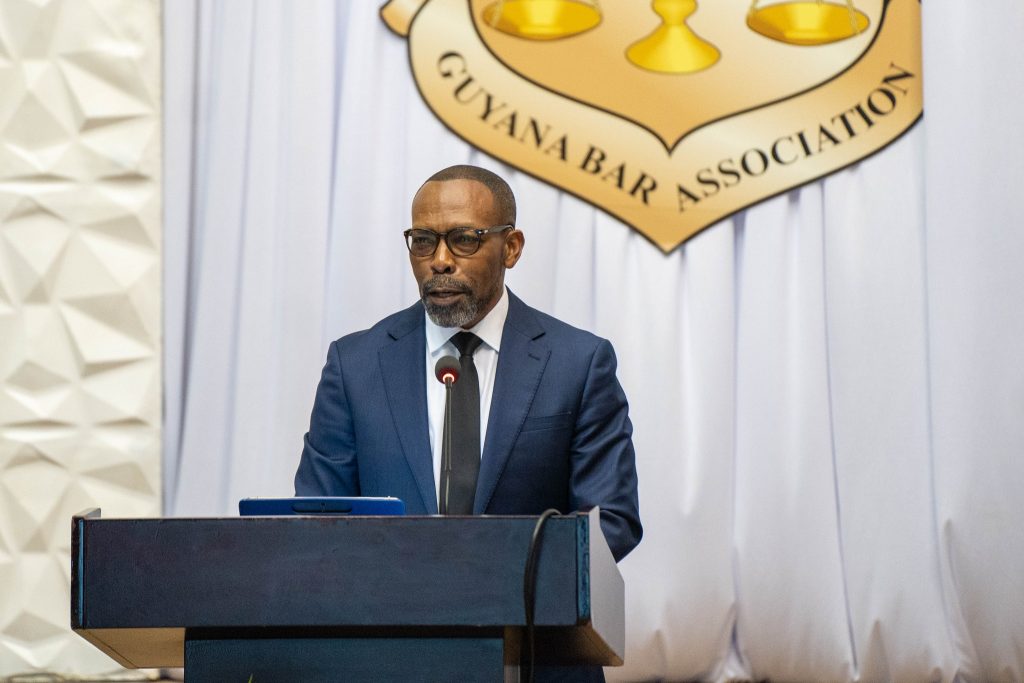 Justice Anderson said unlike the traditional treaties, there is no need or requirement for legislation to domesticate legal technologies before they become effective.
"We must pivot to educating the new generation of legal talent. The course "Law and Technology" must be introduced into the curriculum of every Caribbean university; it is presently taught in none. Our young lawyers must be prepared for the jobs of the future (smart contracts coding; regulation data scientists); not exclusively the jobs of the past (drafting of wills and conveyances, court room advocacy). Above all we need to sensitize our successors in the legal profession to the new forensic reality and culture that they will face; they will inhabit a legal world bordered by new frontiers that we can never enter; not even in our imagination," Justice Anderson said.
Noting that technologies such as Artificial Intelligence is changing the legal landscape, Justice Anderson also explained said in preparation for litigation, it is common practice to go through many, sometimes hundreds of past cases, to find the specific cases that are helpful to legal submissions, however, with technologies powered by Artificial Intelligence, that can be done within minutes.
He reasoned that predictive artificial intelligence has powerful potential for increasing access to legal services for persons traditionally excluded because of costs.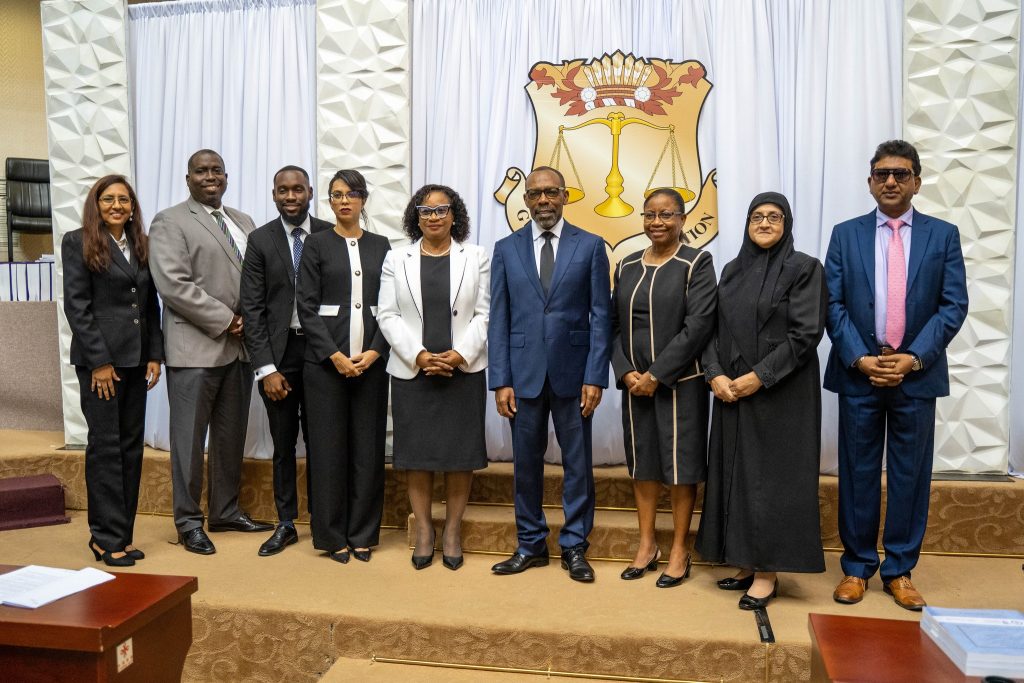 "All that is required is a smartphone. Advances in voice recognition technology and voice as user interface, allow the offering of legal services to thousands of persons in the Caribbean and to the 750 million people worldwide who are illiterate and cannot read and write, many of whom are women. Automation of contract review, legal research, and predictive analytics are just some examples of how AI is being used to transform the legal landscape. Even more profound is AI's intrusion into the process of judicial adjudication itself. It is now becoming commonplace for judges to employ AI to help in determining the mean (average) sentences," he pointed out.
Acing Chancellor of the Judiciary, Justice Yonette Cummings, Acting Chief Justice Roxane George, Attorney General, Anil Nandlall and US Ambassador Sarah-Ann Lynch were among the officials present at the symposium, along with legal minds. (Svetlana Marshall)