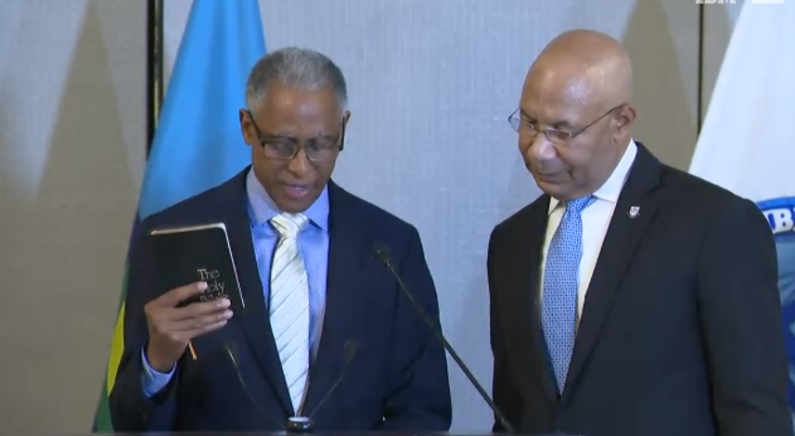 -by Ravin Singh-
The Caribbean Court of Justice (CCJ) had its third President installed today just before the start of the 39th meeting of the Conference of Heads of Government of the Caribbean Community (CARICOM) in Montego Bay, Jamaica.
Justice Adrian Saunders of Saint Vincent and the Grenadines was sworn in as the President of the Court, replacing Rt. Hon. Sir Dennis Byron who served for the last seven years.
St. Vincent and the Grenadines is not yet a signatory to the CCJ. Only Barbados, Belize, Dominica and Guyana use the CCJ as their final Court of Appeal.
Justice Saunders has been a Judge at the CCJ since 2005 and has contributed immensely to the administration and judicial functions of the Court. He is the first product of the regional legal education system to serve as President of the CCJ.
He is also the Chairman of the Caribbean Association of Judicial Officers (CAJO) and the Course Director of the Halifax-based Commonwealth Judicial Education Institute's CJEI's Intensive Study Programme and is also one of the Institute's Directors.
Justice Saunders co-authored the book, Fundamentals of Caribbean Constitutional Law and is a Contributing Editor of the Caribbean Civil Court Practice.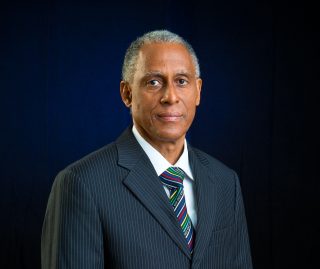 In April 2018, he was appointed to the Advisory Board of the Global Judicial Integrity Network by the United Nations Office on Drugs and Crime (UNODC).
He is the holder of a Bachelor of Laws degree from the University of the West Indies (UWI), Cave Hill, and the Legal Education Certificate (LEC) of the Hugh Wooding Law School in Trinidad & Tobago.
He was called to the Bar of St. Vincent and the Grenadines in 1977.
After taking his oath of office today at the Jamaica Convention Centre, Justice Saunders expressed how "exceptionally fortunate" he is to hold such a post.
"The personal journey that has brought me here has been long and eventful" he said, while acknowledging the efforts of those who would have contributed to his successes over the years. The Caribbean Court of Justice is based in Trinidad and Tobago.