The Sheriff Group of Companies opened the doors to its new private general hospital at Leonora, West Coast Demerara on Saturday, with a plan to offer the highest level of medical care while attracting the best in the medical community.
The multi-billion dollar facility, which boasts 150 beds and all of the modern medical equipment to facilitate the best in medical care, is the first private hospital in Region Three and its owners have plans of building similar facilities in other parts of the country.
According to the Chief Executive Officer of the Sheriff Group of Companies, Shareef Ahman, the company aims to ensure its medical facilities will deliver on the best in medical services at an affordable cost.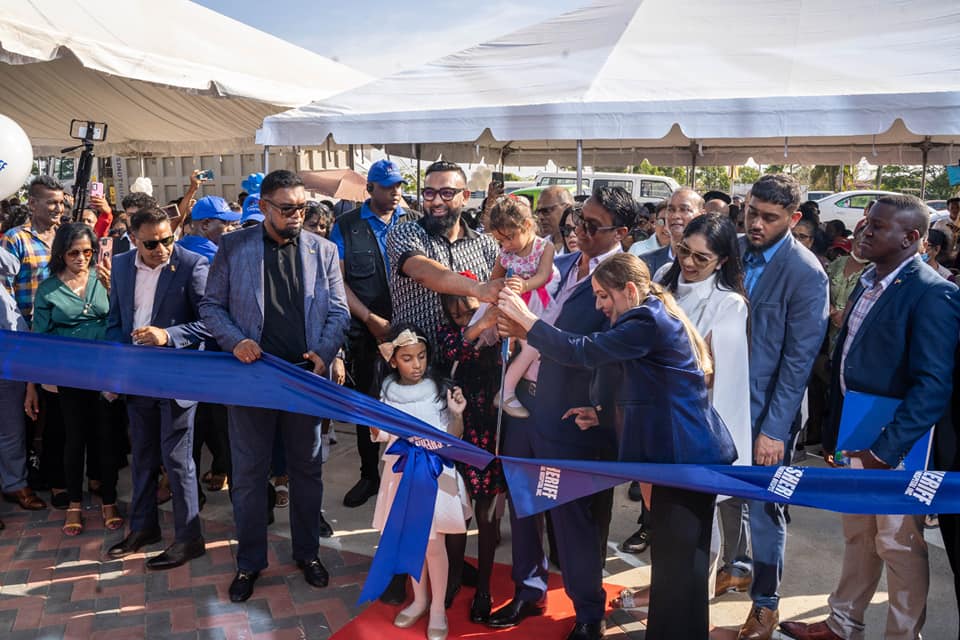 "We plan to be more comprehensive in the medical field across the country", he noted, while adding that Georgetown and Berbice have been earmarked as the next two locations for new Sheriff hospitals.
Company Director, Ameir Ahmad, said seeing the opening of the hospital is a dream come true for the family and the Region Three community. He said the aim of the company is to continue to provide the best in services.
The hospital is equipped with emergency rooms, five operating theaters, a stem cell research lab that will be able to facilitate stem cell treatment, private rooms and open ward facilities.
President Irfaan Ali welcomed the new investment and noted that it fits comfortably into his administration's development plans across the country for the medical community.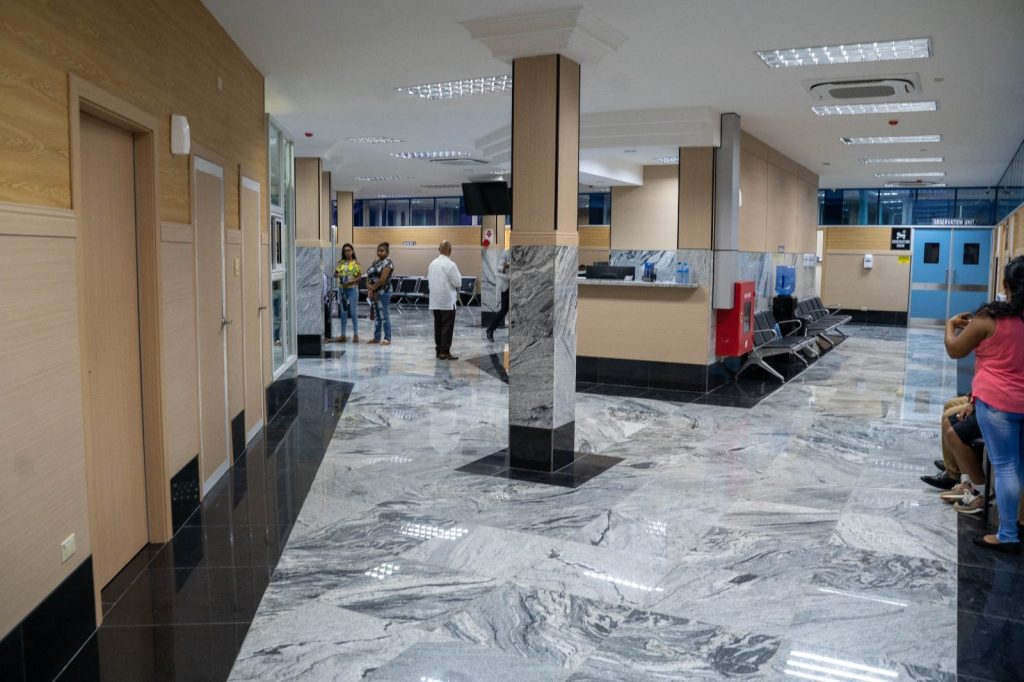 The President said "we are building and investing in a health infrastructure and architecture that will be cutting-edge and leading. We are going to do all it takes to build our capacity for this region, and Guyanese people. We are not playing to be second best; we are playing for once in Guyana to be the best at what we want to do".
Embracing the new hospital as part of the Government's medical advancement agenda, Minister of Health Dr. Frank Anthony said the government cannot develop a world-class health care system by itself, noting that, "we have to do it in combination with partners in the private sector. And what you see here today is a representation of that belief that this world-class health sector can be achieved".
The Sheriff Group has also noted that with the new medical facilities, hundreds of new jobs and opportunities will be made available.