A former Accountant at the Guyana Gold Broad was today slapped with six fraud charges.
The 35-year-old woman, Rosanna Ramnarine made her first court appearance today at the Georgetown Magistrates' Court before Magistrate Fabayo Azore.
She pleaded not guilty to all six charges.
The Court learnt that between the 1st February nd the 30th April, 2018 at the Guyana Gold Broad with the intent to defraud, the woman falsified payment documents totaling more than $500,000 in the names of two businessman.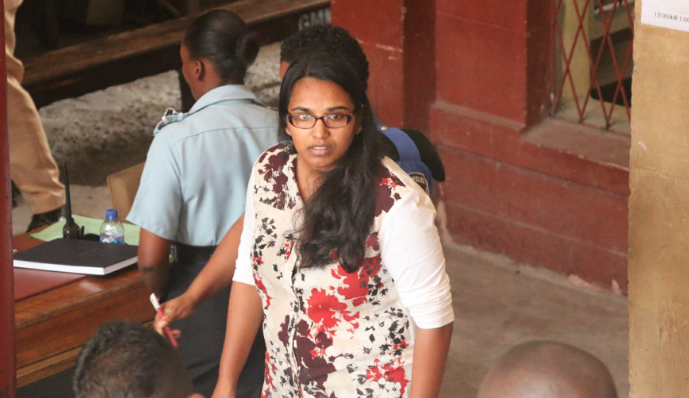 Additionally the Court was told that she also stole just over $288,000 on one occasion and $336,000 on another occasion. In both cases the money belonged to the Gold Board.
The Court was also told that back in 2017, the accused conspired with others to forge several payment invoices.
Bail was granted in the sum of $300,000 and the accused was also ordered to lodge her passport.
Additionally, she will have to make regular visits to the Special Organised Crime Unit.
The case will come up again next Monday.