A Former bodyguard for convicted drug lord, Roger Khan, has turned himself into police and three other persons have been arrested as investigators widened their probe into the early Monday morning shooting death of a 19-year-old man outside the Rio Nightclub.
The former bodyguard has been identified by law enforcement sources as Lloyd Roberts. He is an ex-policeman who previously faced murder charges in the court. He was also fingered in the execution of activist Ronald Waddell, but was never charged for that crime.
Police sources have told News Source that Roberts was one of the men captured on CCTV cameras barging out of the nightclub with a firearm moments before 19-year-old, Ryan Sergeant was shot dead as he stood across the road from the club. The young man was not part of the argument that triggered the shooting.
Reports suggest that Roberts and another man got into an argument inside of the club and that argument became a gunfight just outside the club's doors.
Roberts turned himself into Police today in the company of an Attorney. He is expected to remain in custody as the probe continues.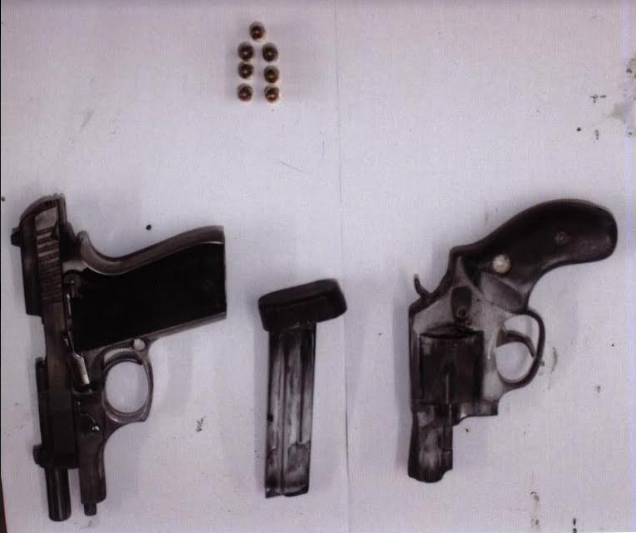 Meanwhile the Guyana Police Force has announced that three other persons were arrested today in connection with the same shooting death.
The three, including two women, were held at a Hadfield Street house. A .32 pistol, a .38 revolver and 15 matching rounds were found at the same premises and are believed to be illegal weapons.
Ballistics tests are to be carried out on the weapons. Investigations are ongoing.