University of Guyana students have been pressing the University's administration to make better use of the electronic and social media, but they may have never expected to learn about an increase in tuition via email.
But scores of University students rushed to social media sites like Facebook and Twitter on Friday to complain about a decision by the University to raise their tuition fees by 5% and informing them through emails without any prior consultation.
One student, Anthony Glasgow wrote on Facebook that "the impromptu increase of tuition fees at the University of Guyana has basically left me infuriated."
While apologizing for any "inconvenience caused" by the decision, the UG administration in the email blast to students, informed them that "the Finance and General Purposes Committee of the University had approved an annual 5% increase in the tuition fees effective for 2016/2017 and 2017/2018 Academic Years."
The students were also advised that "all invoices will be amended accordingly. The difference, without penalty, becomes due and payable on or before November 15, 2016".
Student Anthony Glasgow questioned whether the University of Guyana Student Society played any part in the decision, making it clear that "If yes, I am very annoyed with your representation of myself and all other students! If no, then how and why would the Admin make a decision that affects the students without making contact with us. You can find time to repaint G.W.L.T to host your fancy events but you could not have invited us there to speak to US?", he questioned.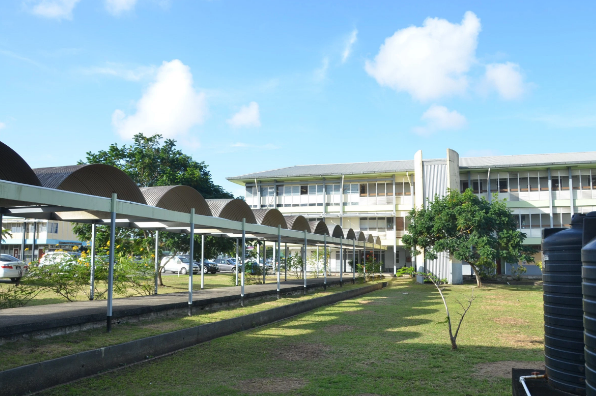 Students say the intend to protest the 5%increase. The University administration has not issued any statement on the increase since the email blast.
Former President of the UGSS, Deputy Mayor Sherod Duncan, in a Facebook statement, reminded students that the University of Guyana's Council is its highest decision body and a Committee, even, the Finance and General Purposes Committee, "cannot bind UG to its decision/recommendation. UG Council would have to adopt the recommendation of the F&GP Committee for a hike in tuition. At that point it becomes a Council decision and binding on students or UG's Council could rejected the recommendation as well."
Third year student, Brian Smith, who is currently running for the UGSS President position that Duncan once held, also rushed to social media to voice his concern over the move.
Smith, who was at the Berbice campus dealing with the UGSS elections there, when the emails were dispatched, wrote that "the University has shown scant regard for the student population yet again".
He questioned the absence of consultation and asked why the information was not dispatched to students before the start of the semester.
Smith, who believes he will be the next UGSS President when the results are in, has announced a protest at campus on Monday morning because "#studentsmatter."