A former bodyguard to convicted drug trafficking kingpin, Shaheed Roger Khan, is among the persons that the Police want to question about this morning's deadly shooting at the Rio Nightclub in Queenstown.
The incident left a 19-year-old man dead and another man nursing serious gunshot injuries.
The Guyana Police Force in a statement indicated that surveillance security video has been made available and investigators have been informed of the possible suspects.
Sources close to the probe have told News Source that at least two men were seen coming out of the nightclub and firing shots just before 3 o' clock this morning.
The former Roger Khan bodyguard, who is also an ex-policeman and former murder accused, is one of the men spotted leaving the club with a gun in his hand.
It is believed that he may have fired the fatal shot that hit 19-year-old Ryan "Harry" Sergeant who was close to a car across the road from the nightclub.
According to reports, a girlfriend of the suspect and another young woman got into a fight inside the club and the fight soon got the boyfriends involved. Guns were drawn and the men rushed to the outside. The young man who was shot dead was not part of the fight or argument, according to sources.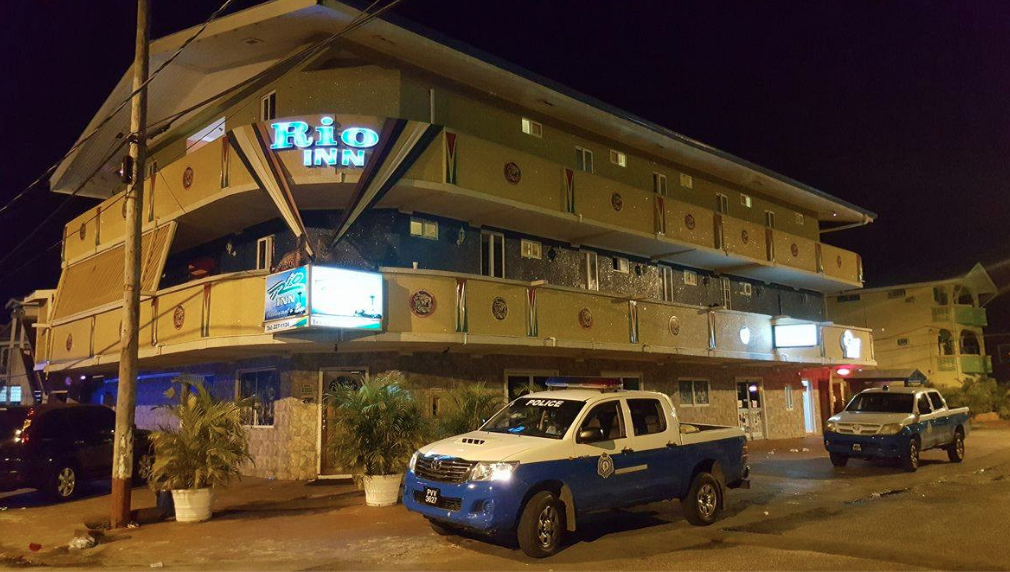 It is believed however, that after the young man was hit, it was one of his friends who fired shots back at the former bodyguard who managed to escape while another man who was with him was shot. That man is the person who is now a patient of the Georgetown Hospital.
Police investigators are going through the surveillance video that has been provided to them and are said to be making efforts to contact the persons who have been identified in the video recordings.  The investigation is ongoing.