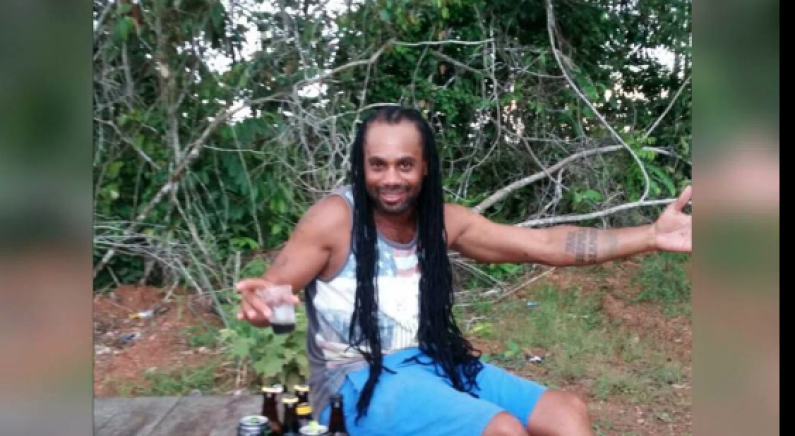 One month after the body of Sherwin Apple aka "Yellow", was found on the Kitty foreshore, the Guyana Police Force is hunting a person of interest in the murder case.
Crime Chief Lyndon Alves today told reporters that the case is still an active one and a person of interest has been identified and is being sought.
He did not want to offer any more detail on the case or on the suspect, but made a call for anyone who may have additional information on the case to contact the Police.
A post-mortem examination had found that the 42-year-old man may have been strangled to death. At first, investigators thought it might have been a suicide case, but the post-mortem examination ruled that out.
Apple was found dead while he was being sought by the Police to face questions about a sex tape that was circulating on social media. That video saw the now dead man and a friend engaging in sexual activities with a woman.
Some persons on social media had called for him to be investigated for rape since at some parts of the video, the woman was seen trying to prevent further sexual activity.
But family members had claimed that the man explained that it was all consensual sex and role playing.
Days later he was found dead as there was a backlash on social media.
A young woman who it was believed was the same young woman in the video was questioned by Police but denied that she was the same person in the video. The other young man was questioned but later released.
Family members had always maintained that he was murdered and he was last seen alive leaving his Kitty home the night before his body was found.  The man had complained to some relatives that someone had been calling his phone and issuing death threats.
The probe continues.