In wake of the post-mortem examination pointing to the cause of death being asphyxiation and compression to the neck, the Guyana Police Force has opened  murder investigation into the death of 41-year-old Sherwin Apple.
Apple was found dead yesterday morning on the Kitty foreshore as Police were looking to question him about a sex video that has been making the rounds on social media.
At first investigators believed that the man may have taken his own life since there were no visible marks of violence on the body, but that thought changed this morning.
The post-mortem examination was done this morning by Dr. Nehaul Singh and appears to rule out suicide as a cause of death.
It lists asphyxiation as the condition leading to death with drowning as the antecedent cause giving rise to death and compression injuries to the neck being the significant condition that contributed to the death.
Investigators have been dispatched to begin the murder probe. Two relatives who witnessed the post-mortem examination have since provided statements to the Police.  A police officer was also a witness to the PME.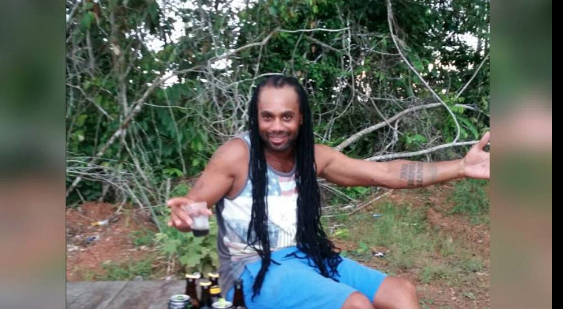 Meanwhile one of the man's sisters said the family never bought the suicide theory.  The woman told News Source that while she believes her brother was absolutely wrong for sex tape incident, she believes justice should have been allowed to take its course.
"He was wrong but two wrongs cant make a right and someone murdered him", she said.
Another relative claimed that the man was last seen by family members on Monday night when he reportedly left the home, telling a relative that he was going to meet someone who had been calling his phone all day.  He never returned to his Kitty residence and his body was found the morning after.
Meanwhile, investigators in Linden are still questioning the other man who was in the sex video with a young woman. A young woman who it is believed is the young woman in the video recording, was questioned by Police but denied any involvement. She told investigators that the person on the tape recording is not her.
The investigations are ongoing.