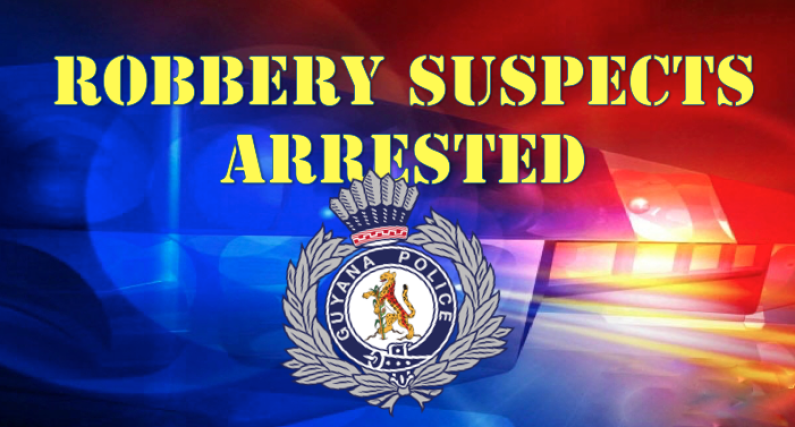 Members of the Guyana Police Force based in Berbice, today arrested four suspected bandits after the men were involved in a botched mid morning robbery.
According to a police report, it was just around 10 o' clock this morning when a motor car bearing license plate number HC 4442 pulled up in front of a grocery shop at Liverpool Village in Corentyne and one of four occupants went into the shop and demanded cash from the female shopkeeper.
The woman was assaulted by the man during the robbery and managed to raise an alarm.
Ranks of the Police Anti Crime motor-cycle patrol hurried to the scene as other patrols provided support.
The men were making their escape when a police corporal who was armed with a shotgun stopped the vehicle carrying the bandits. One of the bandits bolted from the vehicle with a long bag in his hand and the police officer gave chase.
Eventually, the policeman managed to catch up with him and effect an arrest. In the bag, the police found an unlicensed sawn off shotgun and six cartridges.
The other three suspects managed to escape in the car but two of them were later apprehended at a roadblock near the Berbice bridge as they attempted to cross the bridge in another car. The fourth suspect was arrested at Mahaicony on the East Coast of Demerara as he hurried towards Georgetown.
The four men are in police custody assisting with the investigations.