Six men who were fingered in a late night robbery at a Parika hangout bar, have been arrested and will face charges soon.
The Guyana Police Force reported this morning that prompt action by Police ranks stationed in D Division, resulted in the capture of the suspected bandits.
Two of the men were nabbed at Cornelia Ida, while a third was nabbed at the Demerara Harbour Bridge last evening. Three others were arrested this morning.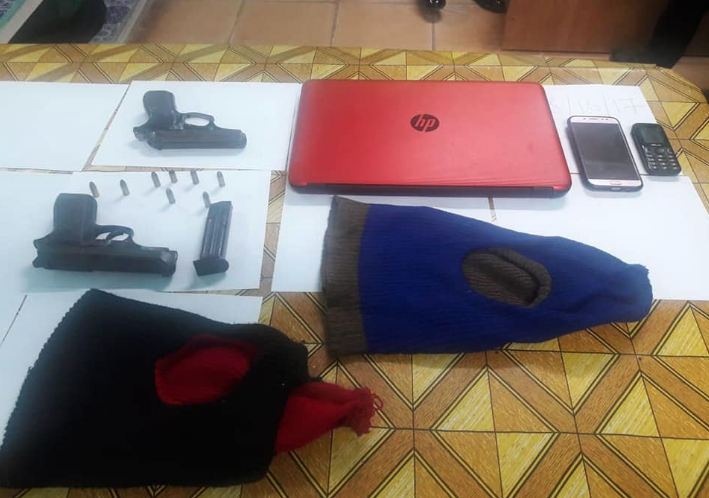 A number of the stolen items found in their possession.  The Police ranks also found two unlicensed handguns with matching rounds.
The robbery at Parika took place just before 10:30 last evening. According to the Police,  the men entered the hangout bar and attacked the female owner while also relieving patrons of their belongings.
Their getaway was short-lived after they were captured by the Police.
(Leroy Smith/GPF Photos)