Faced with rising COVID-19 infections across the country and vaccine hesitancy, a frustrated Health Minister, Dr. Frank Anthony today said Health Officials have been trying their best to encourage persons to get vaccinated and he is not sure what else could be done to encourage persons to take the vaccine.
"We have been promoting vaccination for the last 6-7 months and I don't know what else do we need to do to encourage persons to get vaccinated. We have ads on the television on the radio, we have been doing education campaign, so we have been doing a number of things," the Minister said.
The Ministry of Health recently started to publish the vaccination status of persons who succumb to the virus.  The daily statistics reveal that more than 95% of persons who have died from the virus are unvaccinated. Similarly, for persons who have been hospitalized.
Dr. Anthony reminded that the issue of vaccination is not only the responsibility of his Ministry but should be a national effort.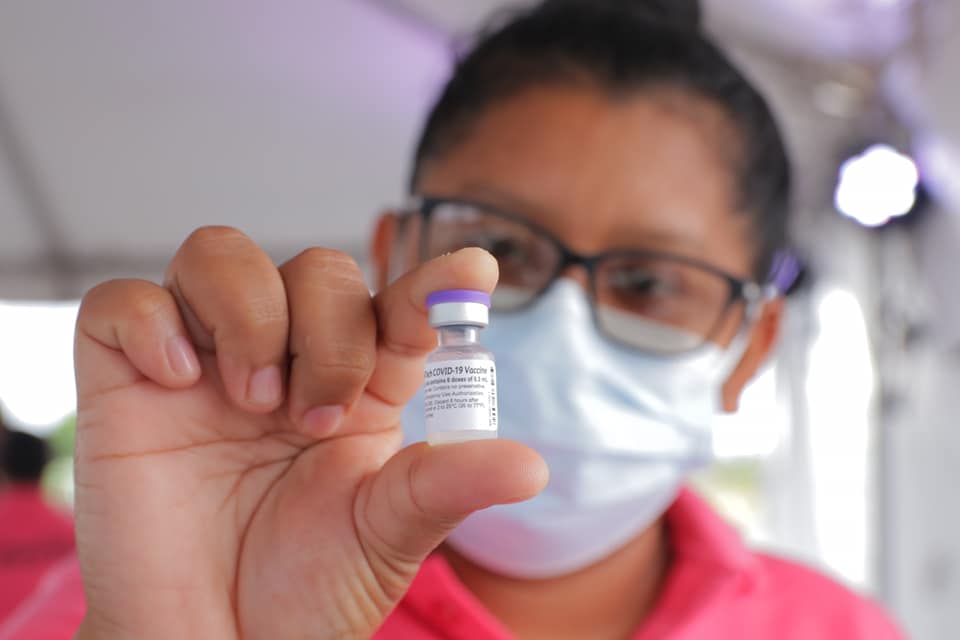 "This responsibility or this encouragement to get people to get vaccinated is not just a Ministry of Health issue, it is every one of us who are living in Guyana should encourage people to get vaccinated because this is what is going to get us close to herd immunity and this is what is going to help to reduce infection, it will help to reduce hospitalization and ultimately, help to reduce death," the Minister reminded.
The Minister explained that there are more than one hundred vaccination sites across the country and unvaccinated persons should spare no effort in getting the jab.
"So, access to the vaccine is not a problem because there are all these sites in every region there are vaccines that are available," Dr. Anthony pointed out.
While more than 70% of Guyana's adult population has received the first dose of one of the COVID-19 vaccines, just over 35% are fully vaccinated, having received both doses.