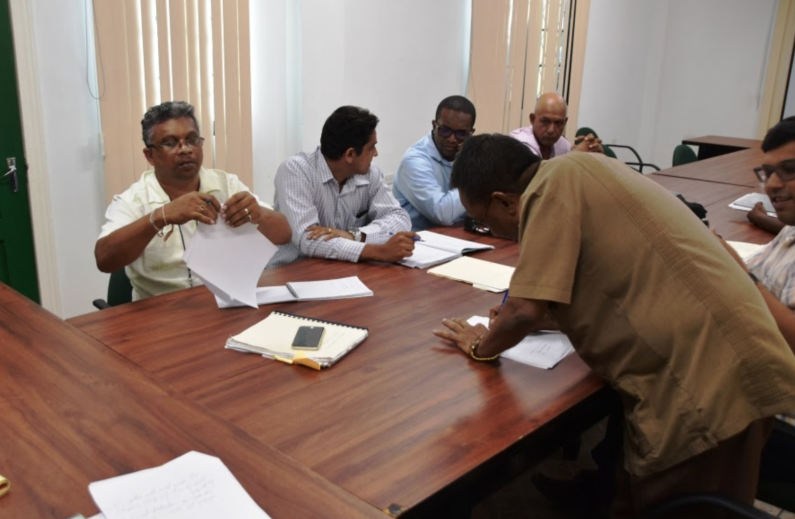 The Guyana Agricultural and General Workers Union and the Guyana Sugar Corporation have been invited to a meeting by the Labour Department to address issues related to the sugar workers at the Blairmont estate.
The workers have been protesting about promotions and other issues at the estate. They have not agreed to return to their job as the two sides have agreed for the dispute to go to conciliation.
In a statement, GAWU said its General Secretary, Seepaul Narine met with the Chief Labour Officer and explained the circumstances which forced the workers into protest action.
GuySuCo, through its representatives, also explained the company's version of the matter.
Following the explanations, it was agreed that the dispute would be addressed by the Ministry at the conciliation level with the Parties.
Through the agreement inked, the workers of the factory returned to work this morning (October 23).
The Union and the Corporation also agreed to meet at conciliation, under the Chairmanship of the Department, on October 30 at 14:00h when arguments will be proffered by the parties to advance and sustain their contentions. The agreement also stipulates no victimization by either side.
The Union and the workers said they are hopeful that the conciliatory proceedings will ensure that justice is meted out and the Corporation would respect its own long-standing procedures and practices.