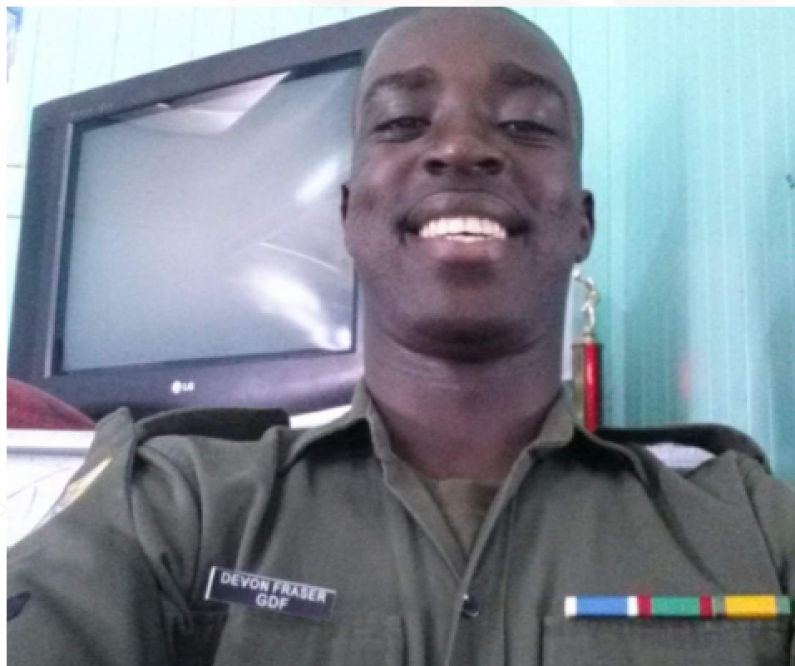 A young member of the Guyana Defence Force and its Military Band, passed away this morning at the Lethem Hospital, where he was rushed after a speeding and drunk motorcyclist slammed into him.
Dead is 28-year-old, GDF Lance Corporal, Devon Fraser. According to a Police report, Fraser was walking along the Lethem Public Road just after 2 o'clock this morning, when a speeding motorcycle slammed into him from behind.
He was taken to the hospital nursing several injuries to his head and other parts of the body. Lance Corporal Fraser died as doctors battled to save his life.
The motorcyclist was also rushed to the hospital with injuries. A breathalyzer test found that he was above the legal alcohol level for operating a vehicle.
The Lance Corporal was in the area as part of the GDF's military band contingent to celebrate the Lethem Town official celebrations. He has left to mourn a pregnant wife and a young child along with other relatives.
The GDF has extended sympathy to his family. His body will be flown from the area this afternoon.